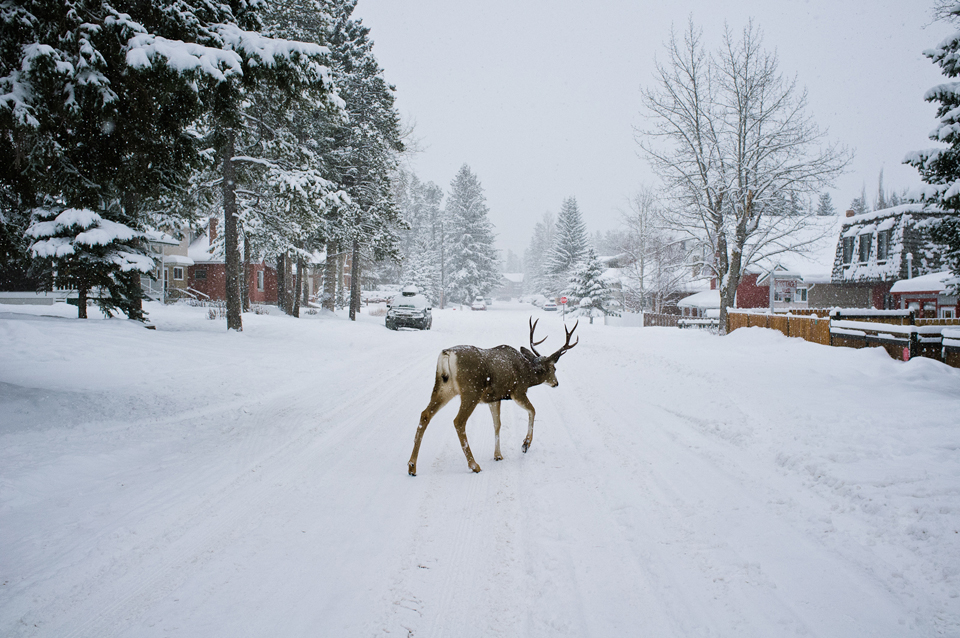 While I write this it has been a little over a month since arriving back from my trip to Canada and I would be lying if I said I have not thought about going back soon. Although it was cold, (actually it was really, really cold) it doesn't seem to stop you from doing anything apart from maybe feeling your fingers or toes. In my opinion the country is meant to be travelled in winter.
I have skied in Korea and different parts of Australia but these places seemed shadowed by the size of Whistler and Blackcomb. It took almost half an hour just to reach the main skiing area on the Gondola and the first time you get up there and look down your sense of vertigo really kicks in.
Banff was the picture of winter. There is something about the snow covered mountains, pine trees, log cabins with chimneys smoking and chasing a deer down the street with a camera that make you completely forget about the city.
Vancouver left us spoilt for choice with food and shops. The street food culture in Vancouver is something that really needs to catch on in Australia. The option to grab a quality naan kebab, Japanese style hotdog or authentic Mexican tacos on the go was pretty neat. We don't seem to get a lot of Canadian beers over here so I never would have guessed that they have so many great breweries and microbreweries but it was certainly a nice surprise.
Next time you are thinking of getting away over December and January, leave your boardies and grab a coat or two and hit up Canada.
Words and photo by Cameron Taylor. See more of Cameron's work at camerontaylorphotographer.com
Originally published in Yume Magazine #5 (August 2013)