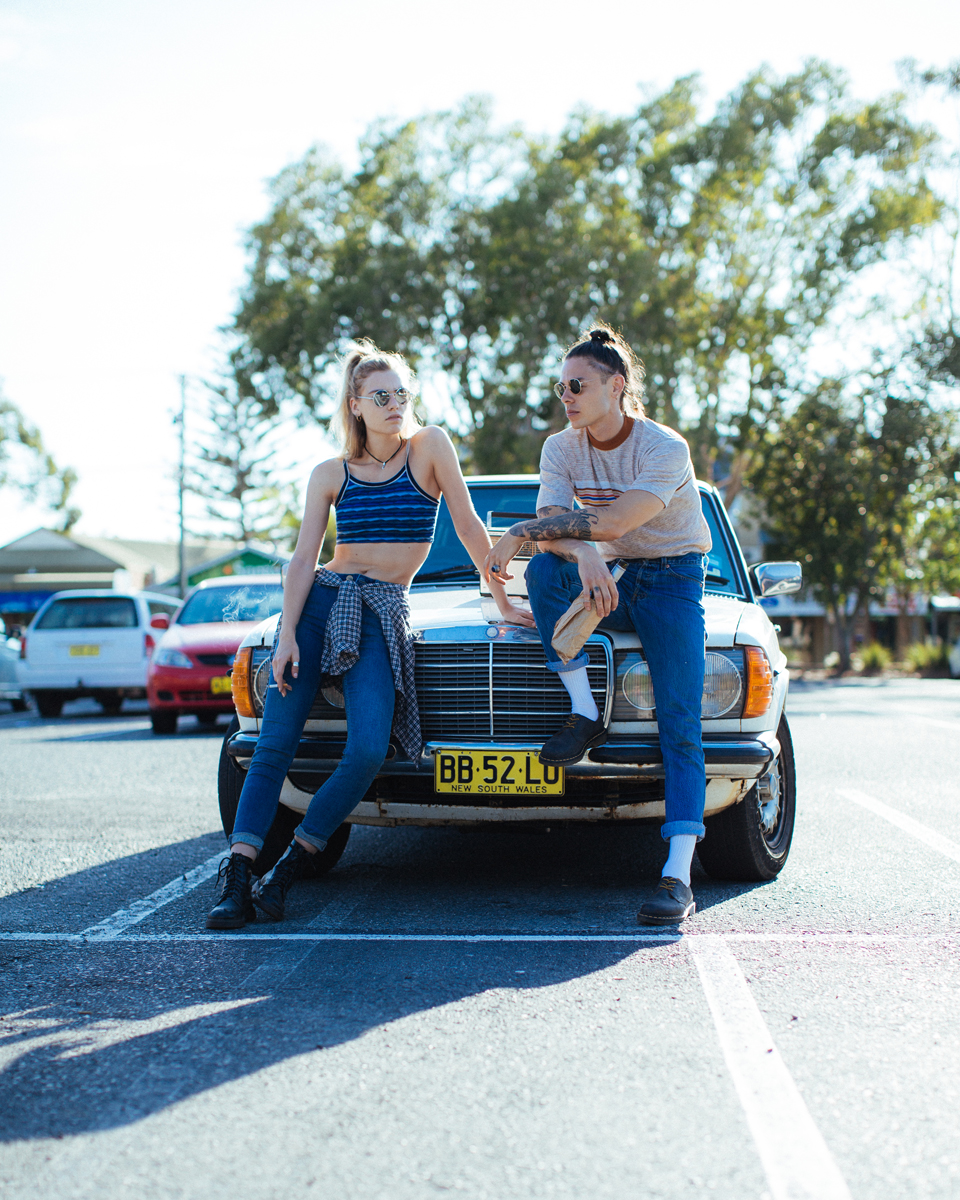 Sarah Holt and Jian Gregory photographed by Ming Nomchong for Yume Magazine 7.
Byron is infamous and influential in it's style and fashion. Trends seem to start here and flourish and then infiltrate into mainstream society. Just look at things like the beard for instance. While people in the city were still clean cut and slick, the kids of Byron were bare foot and beard full. Fast forward a few years and the bearded men of the city seem to be taking over the streets, city style with their manicured facebush, balm and combs.
The hippie go lucky lifestyle and fashion of the bay with it's bohemian roots, peace signs, kimonos, crochet and ripped jeans has rippled down into city life and the little once sleepy coastal town is now a style and inspiration epi-center for a lot of Australia and overseas. Just look at some of our talented and now uber-famous local designers like Spell Designs, Tallow, Arnhem and Afends to name just a few. They all draw on the Byron, coastal, carefree, bohemian, lifestyle for their inspiration and designs that make the rest of the population cry out for more.
But the last few months especially, I'm seeing a complete come back of 90's fashion. I'm seeing more and more sunflowers on dresses, chokers, mood rings and overalls than there are surfers at the pass on a 2-3ft day.
So this shoot – Skinbyrds & Bootboys is an attempt to leave the typical Byron fashion behind and delve deeper into the up and coming underground grunge current of a revival of the 90's with inspiration pulled from the English subculture of skinheads, 90's fashion and movies like This is England and Reality Bites. We moved away from the beaches, the long grass, sunlit afternoons and the health conscious green juices and started thinking late nights, bad attitudes and lots of denim.
Our models for the shoot, Jian and Sarah, are visiting from New York, where Sarah is a full time model (You might of seen her on the Free People site for one) and Jian who runs a cafe in Manhattan. They are the epitome of cool with just the right mix of New York/English grunge/bohemian street style. They live in Brooklyn and have the coolest flat faced cat called Paul. So the fashion for this shoot wasn't far from their normal style. Most of the clothes were found in their wardrobes (or mine) and getting into character was like slipping on a pair of well worn Doc Martins…
Enjoy punks.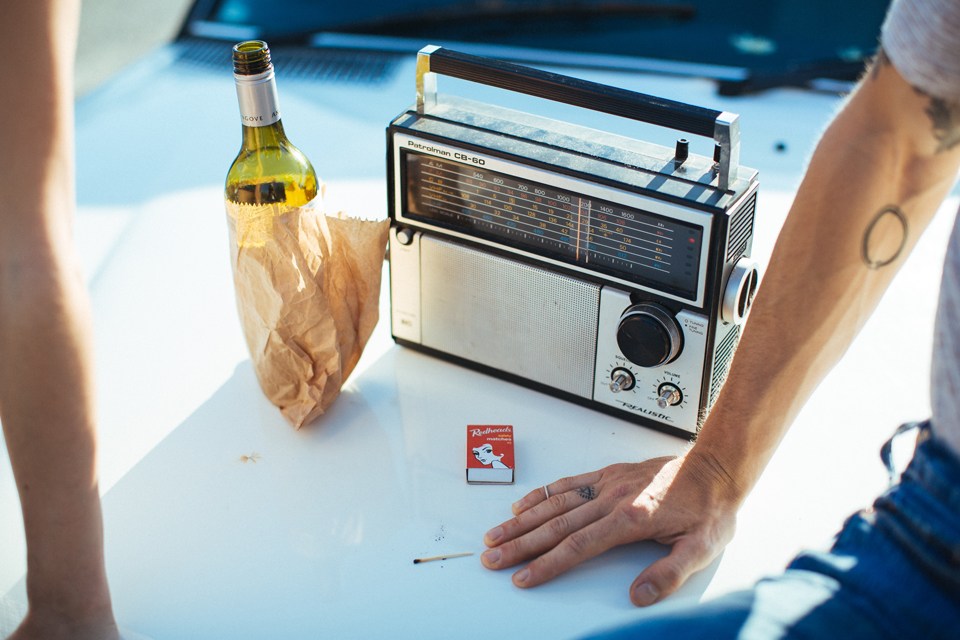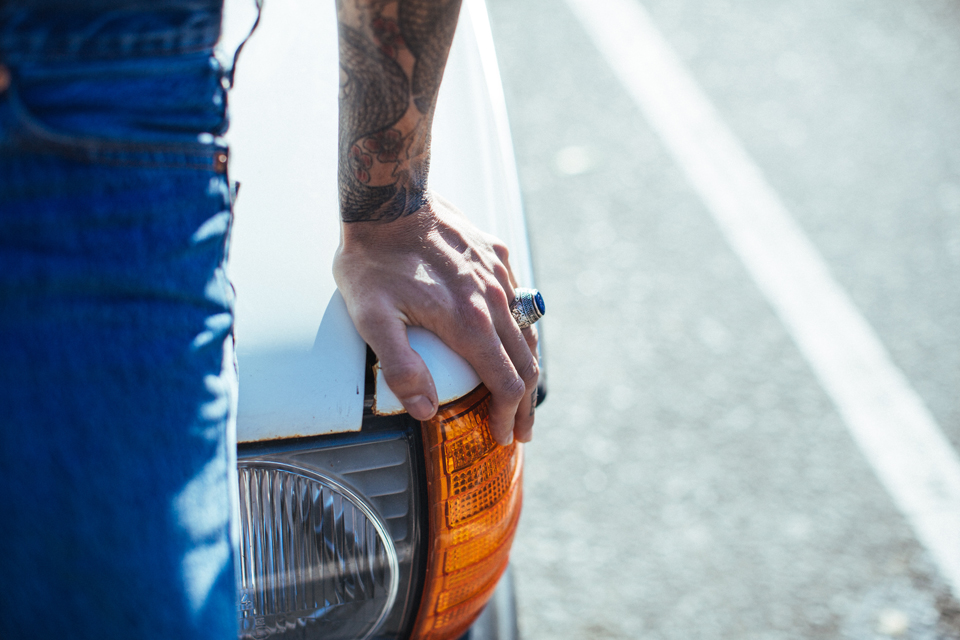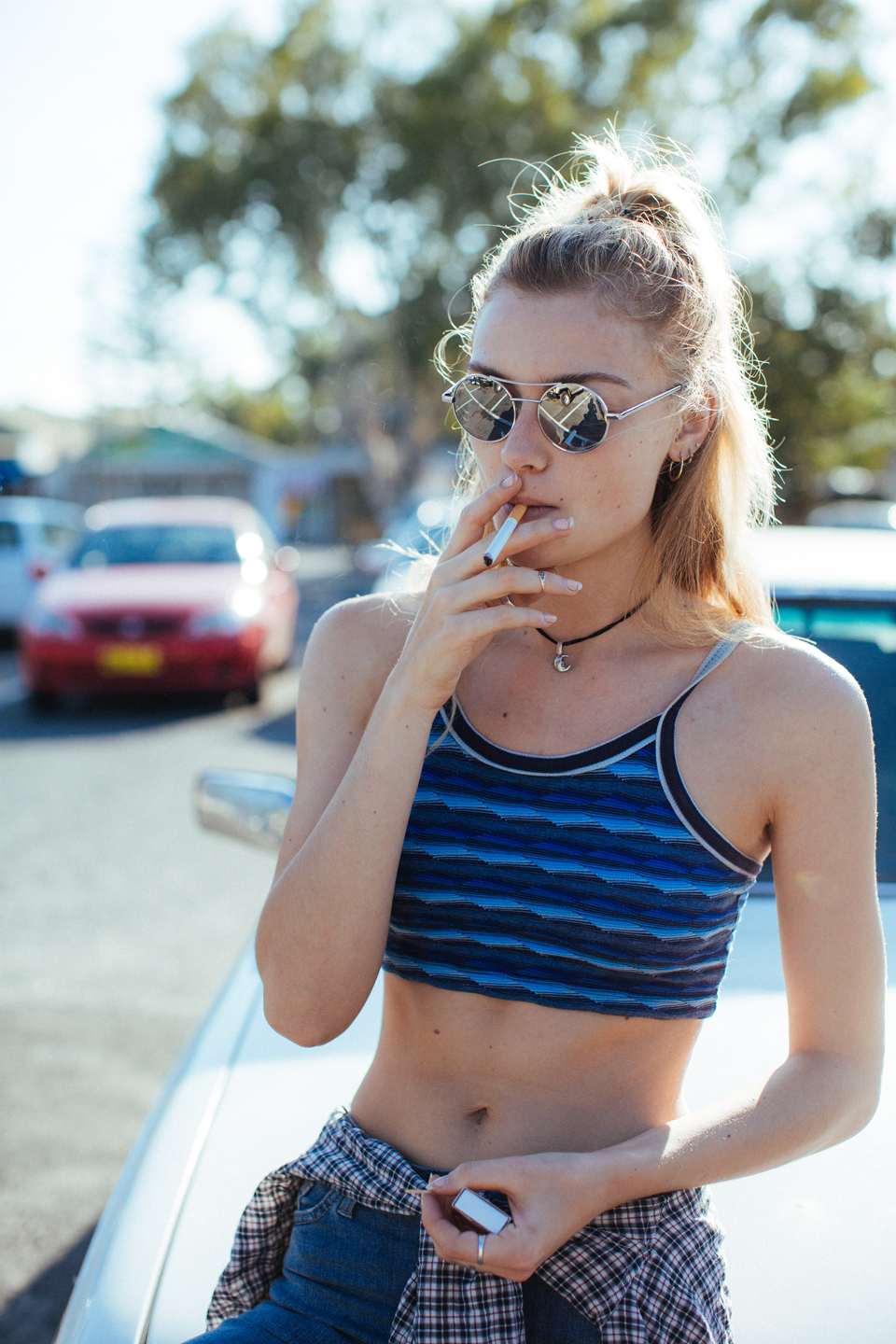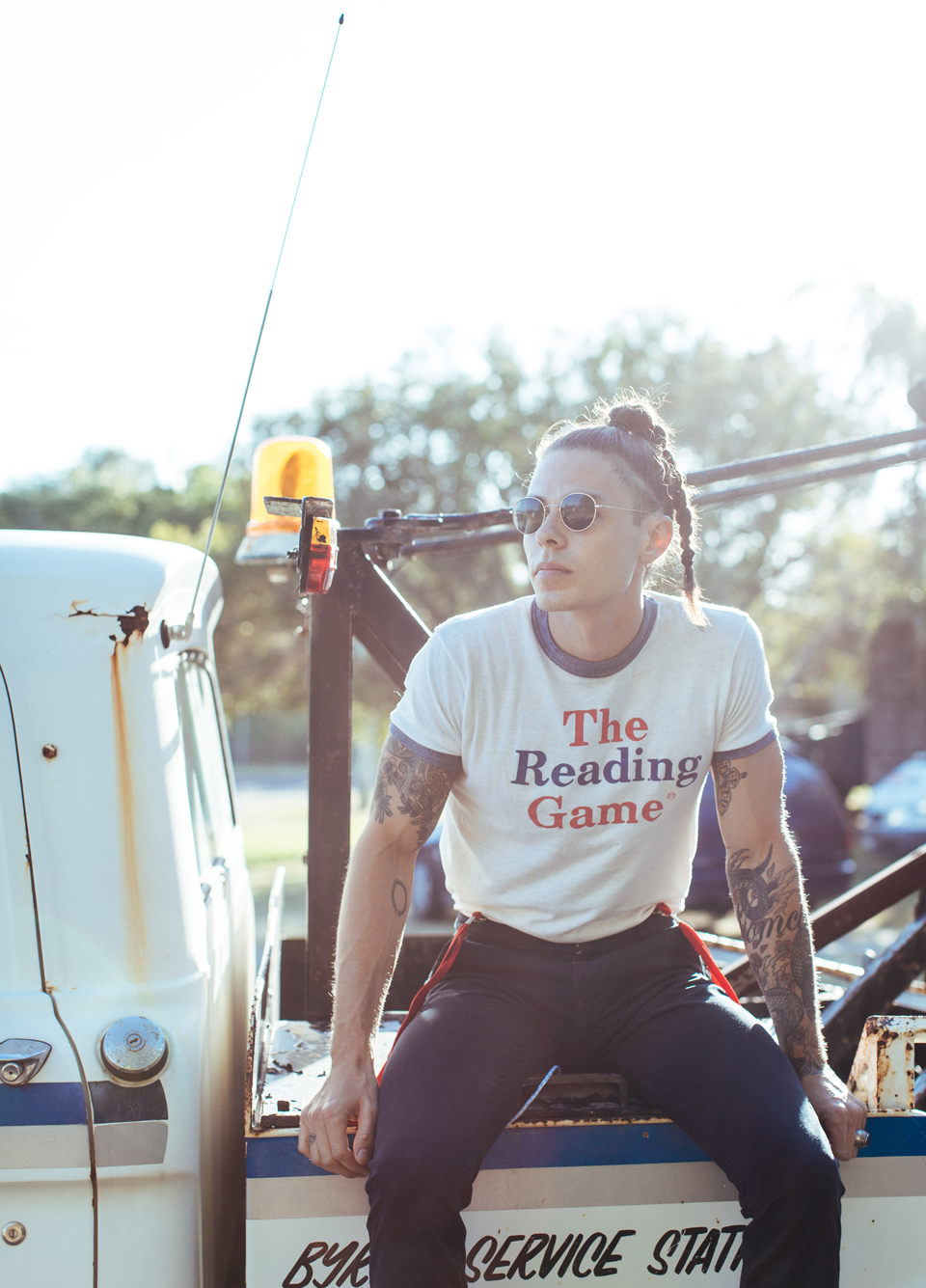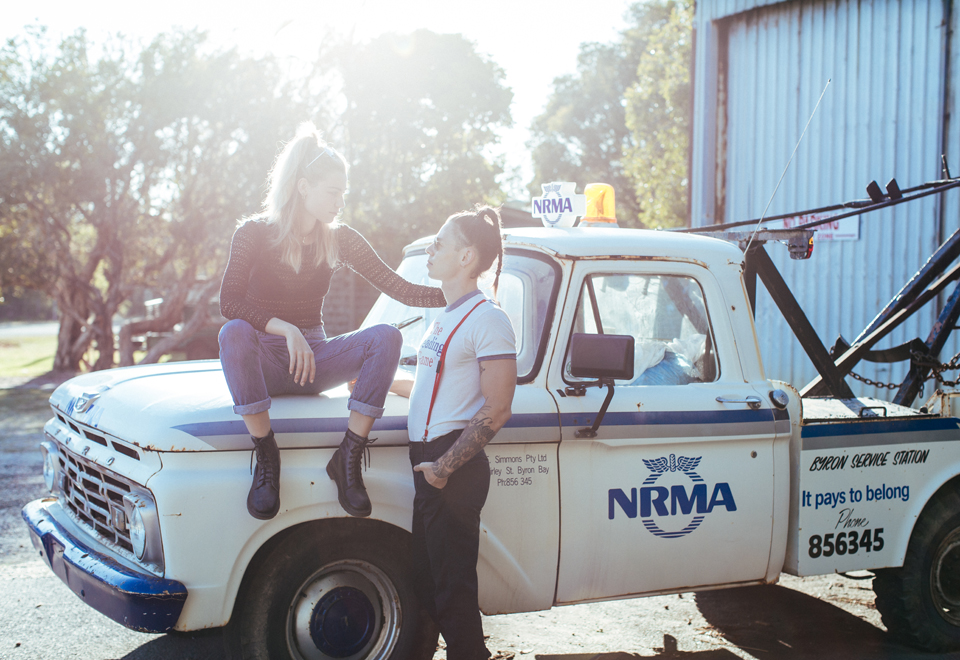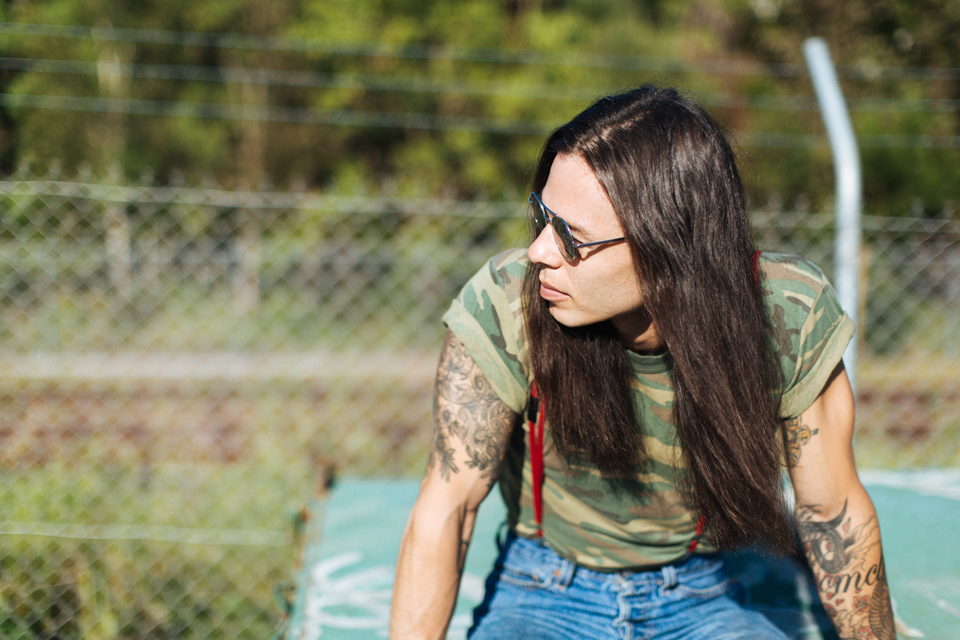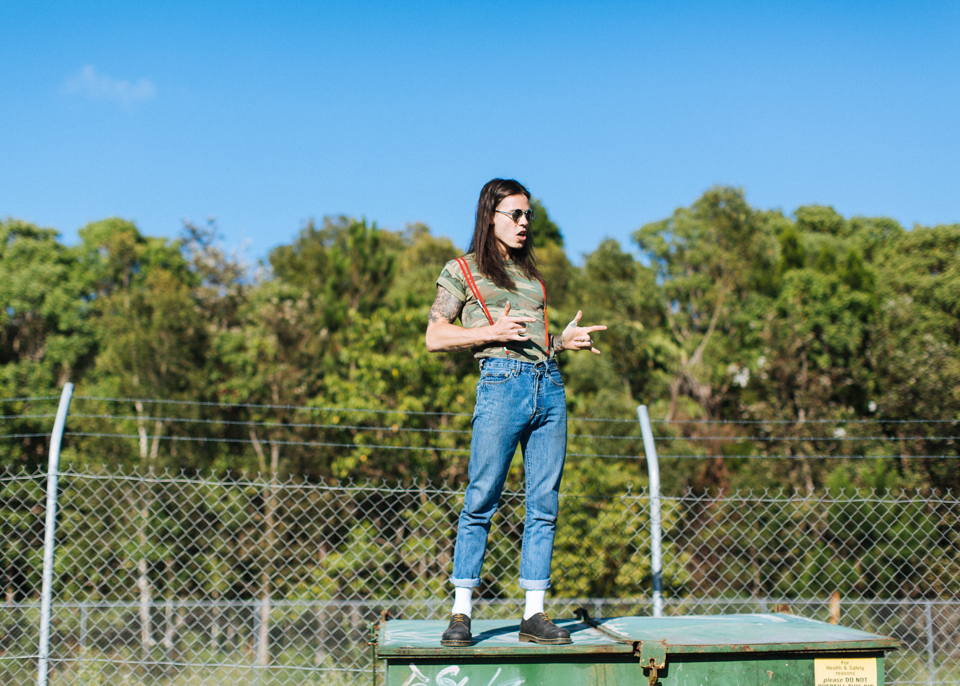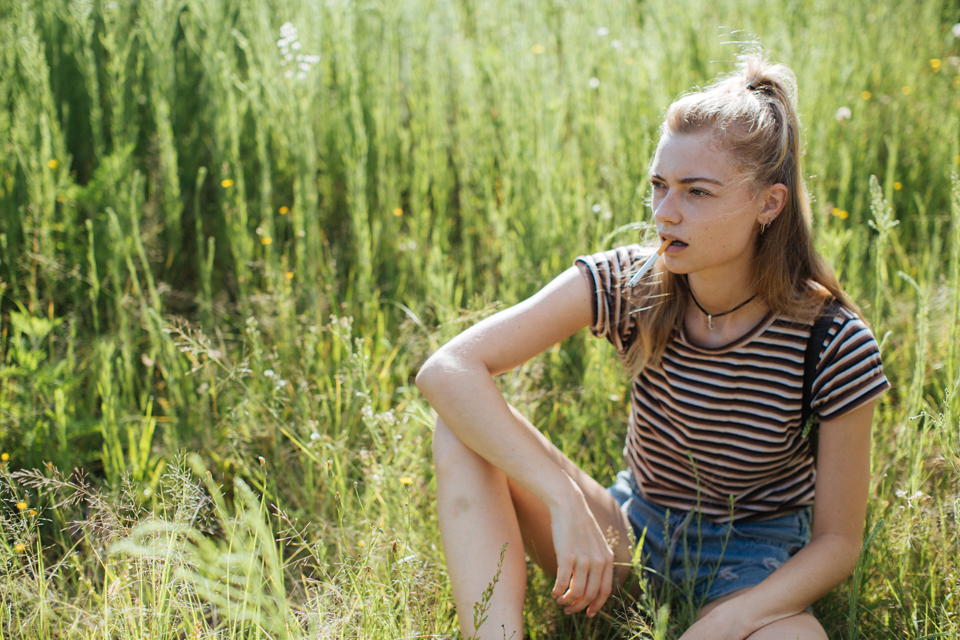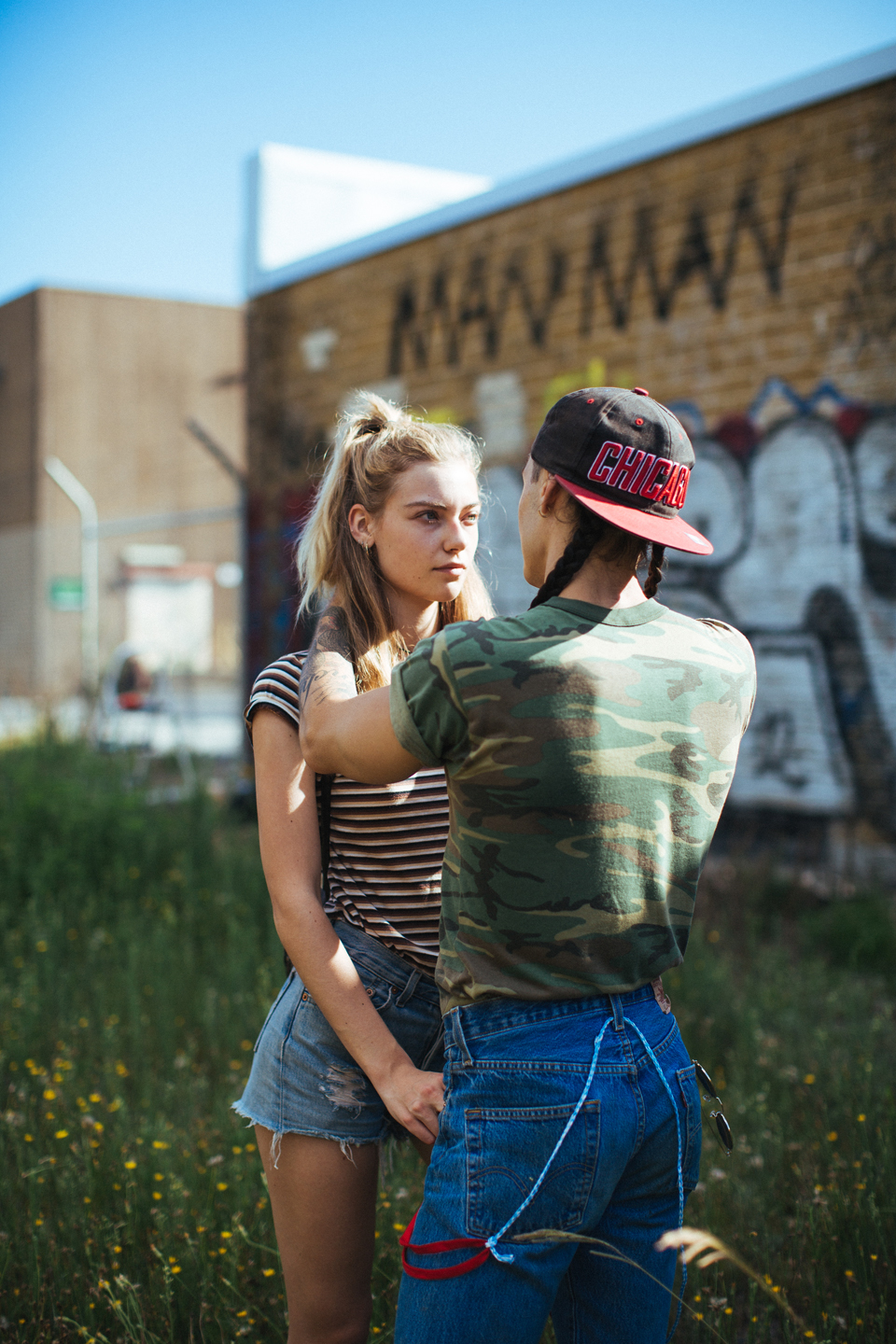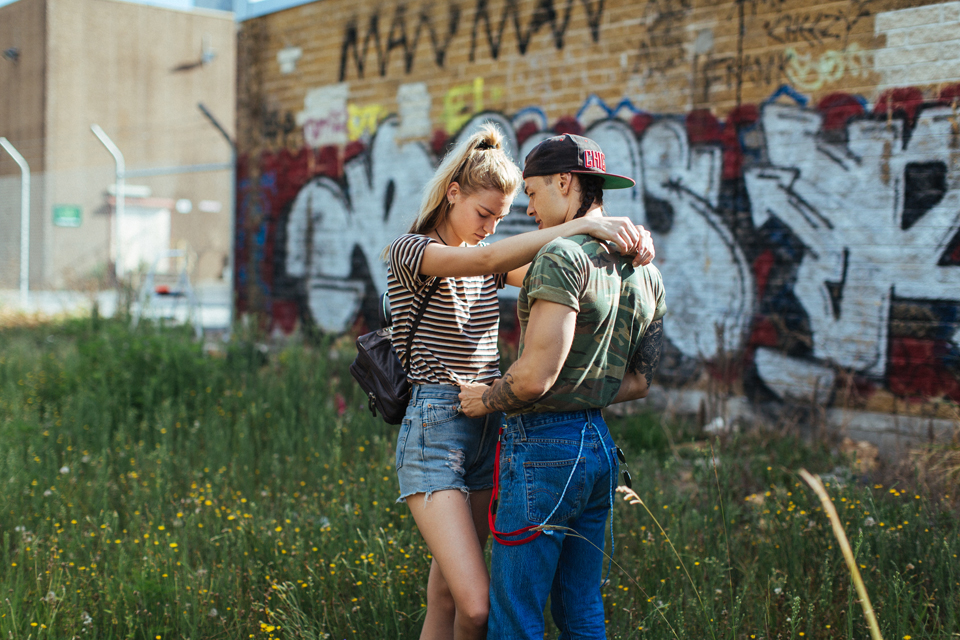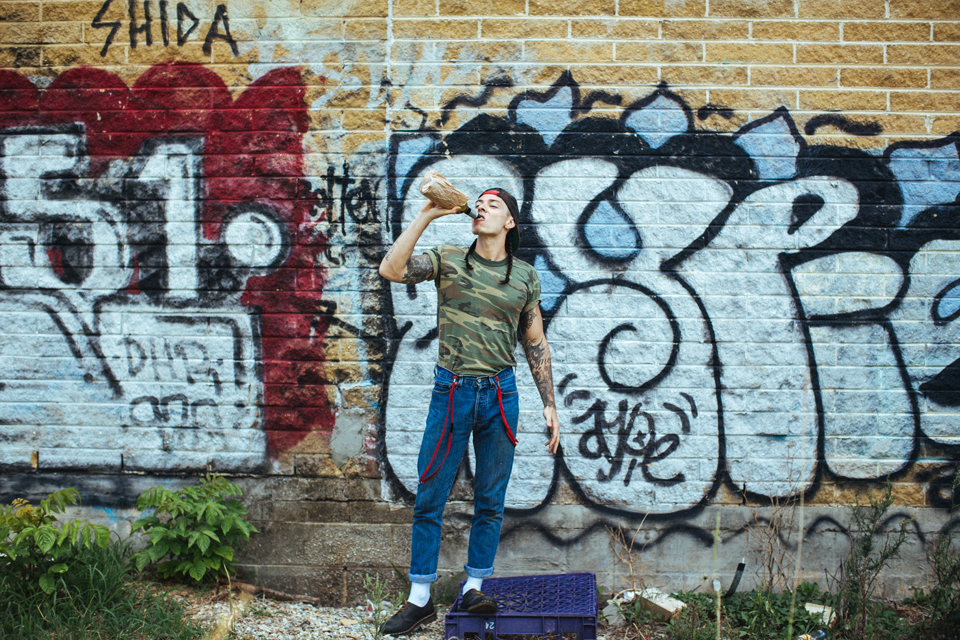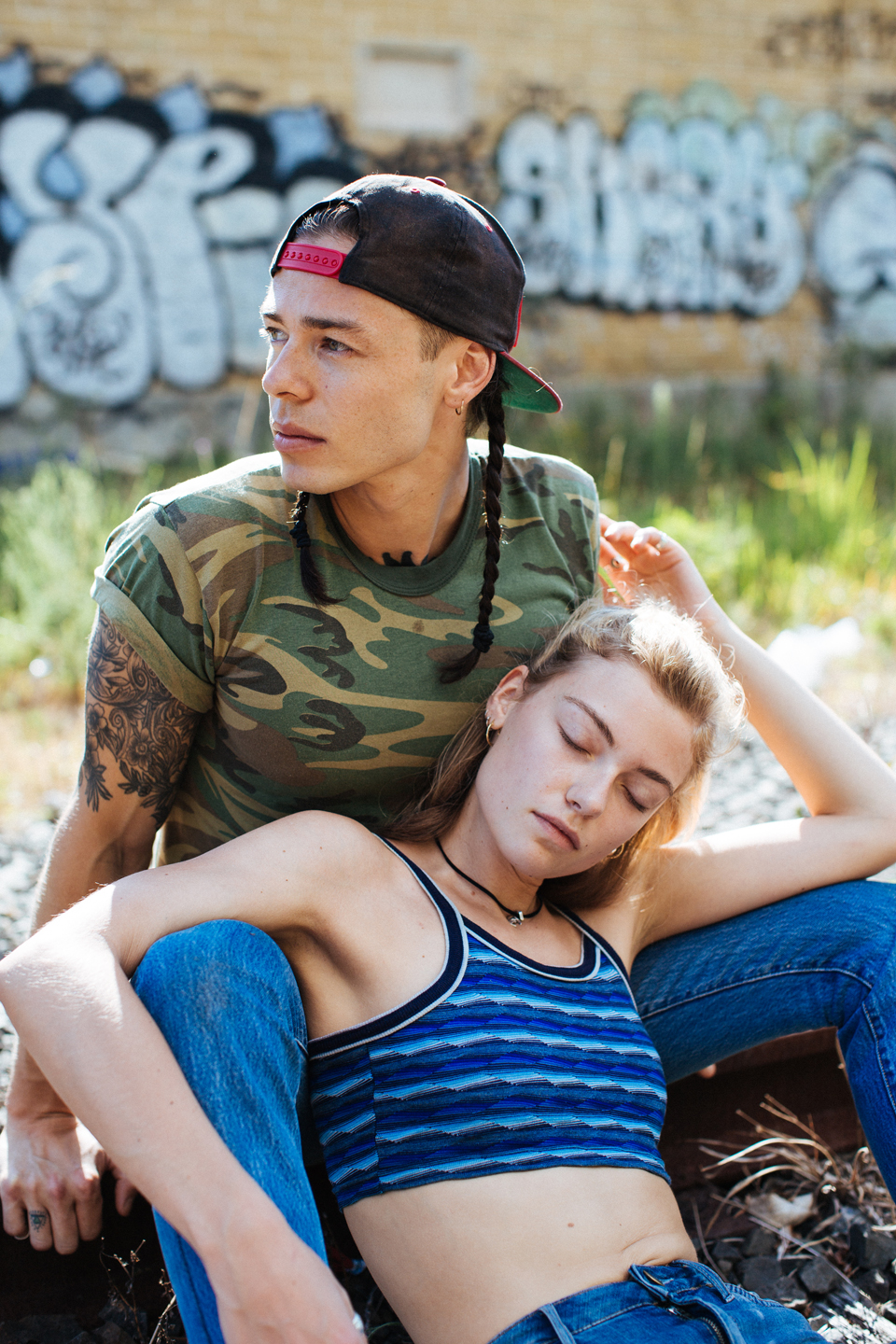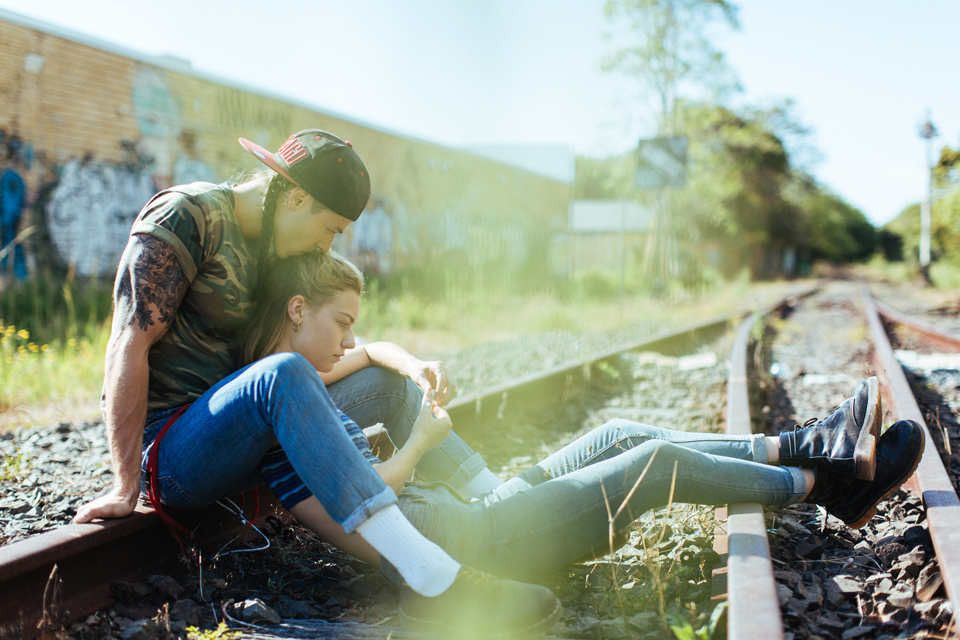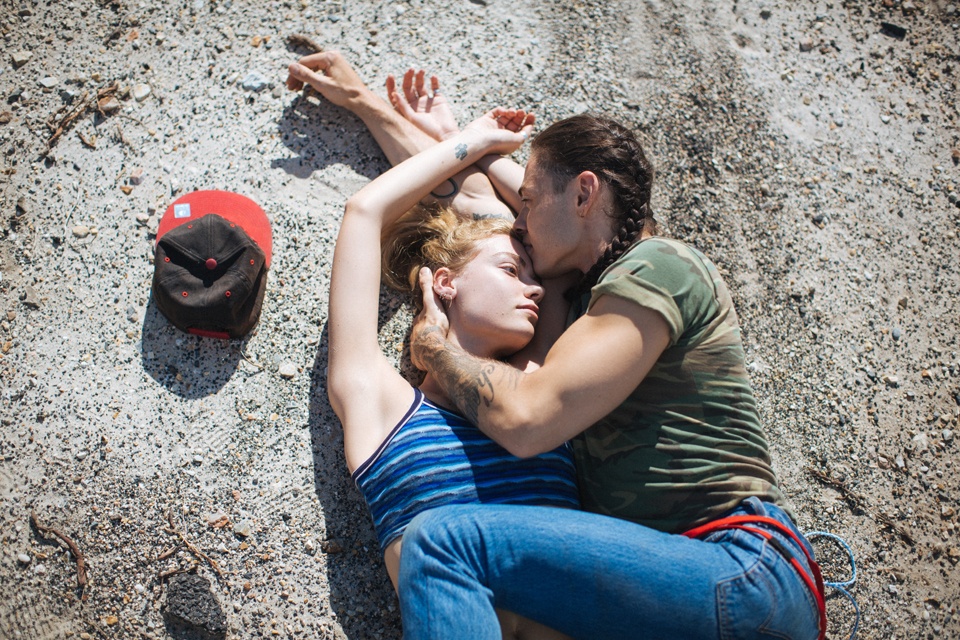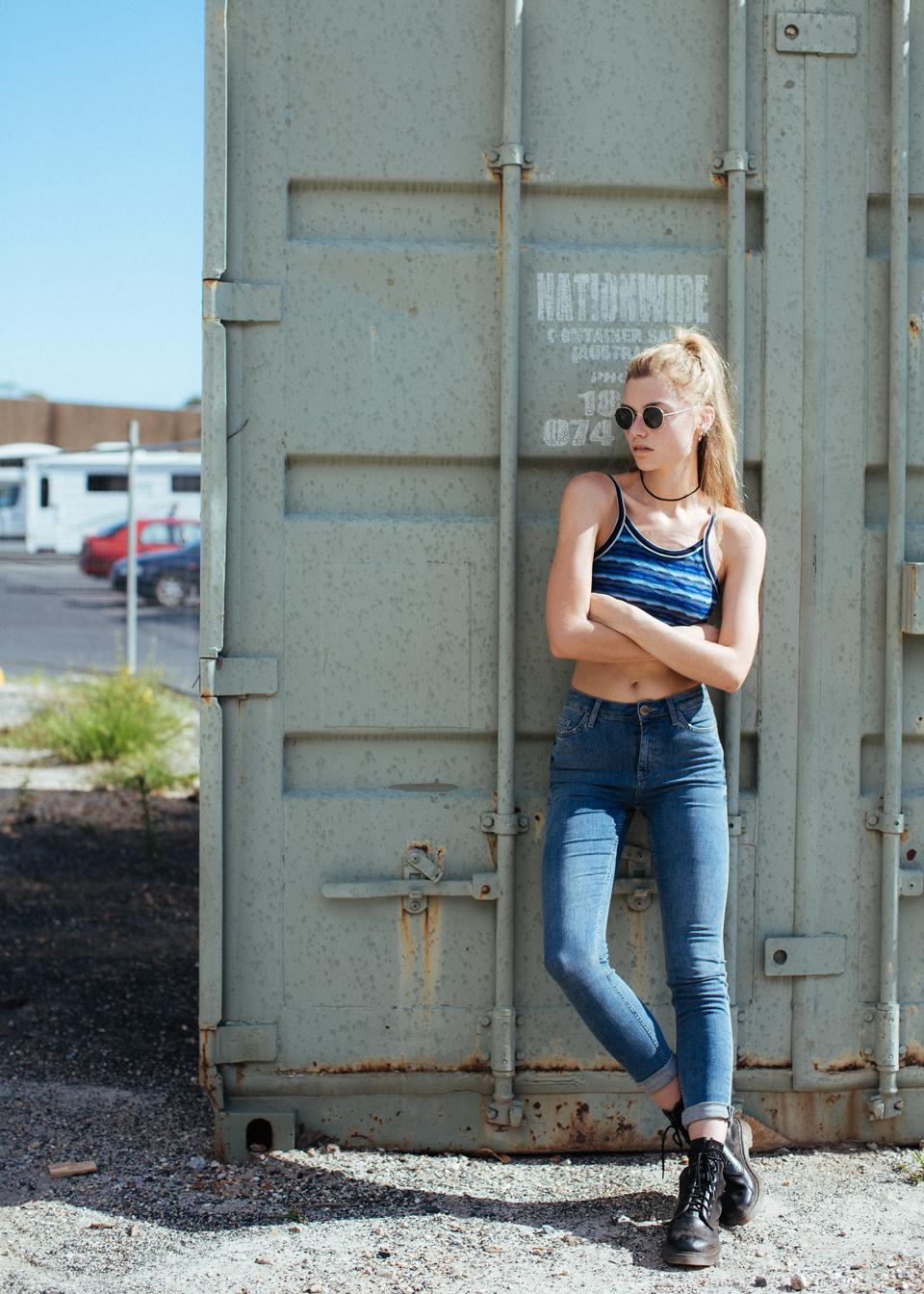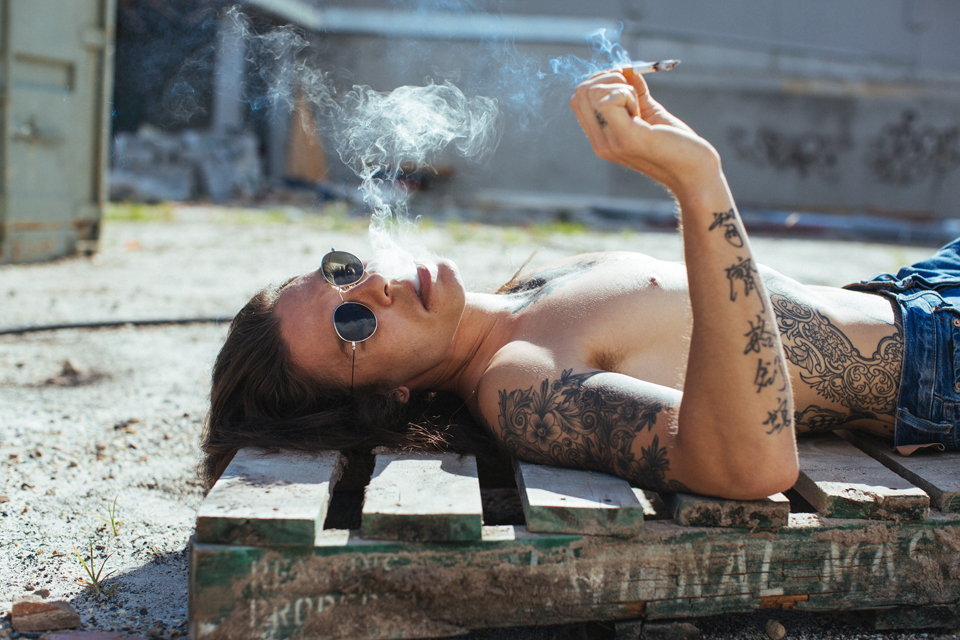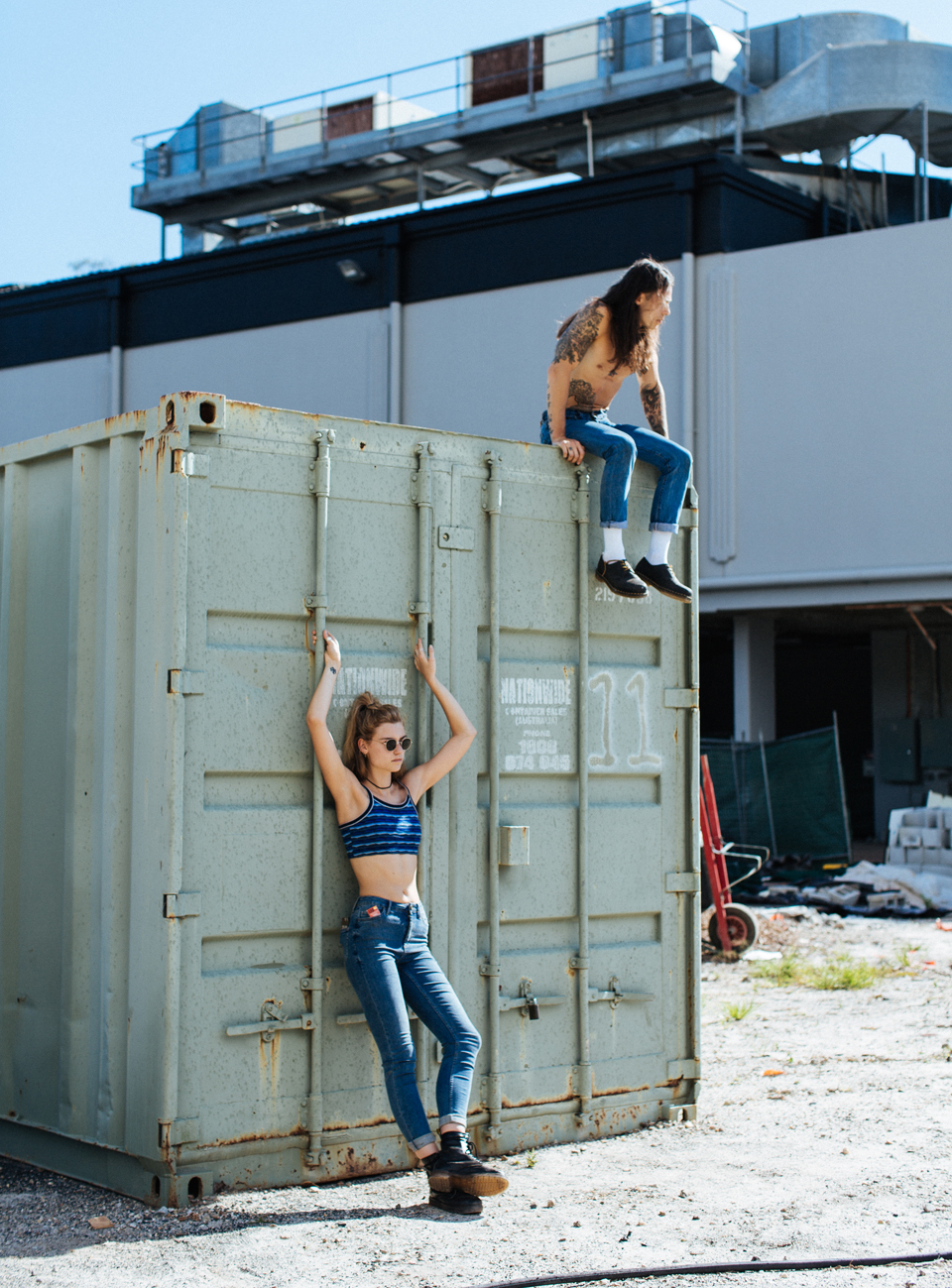 Photography: Ming Nomchong / website / instagram
Model: Sarah Holt / instagram
Model: Jian Gregory
Words by: Ming Nomchong
Location: Byron Bay, Autralia
Yume Magazine #7 / read online / buy in print