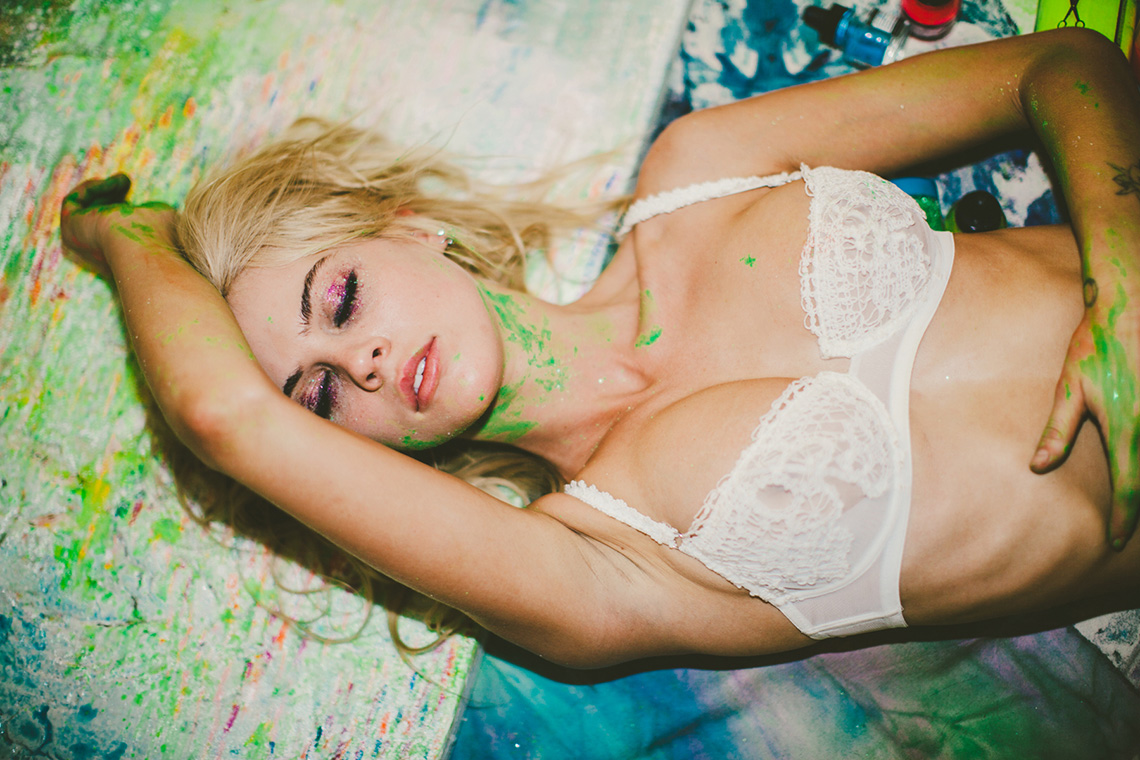 Visual Artist x Playboy Playmate.
Blonde hair, blue eyes and a knockout body like your favourite playmates of years past. On the surface Los Angeles based Rachel Harris was an obvious choice for Playboy's Playmate of the Month November 2015 but at her core is an artist inspired by the sounds of black metal and psychedelic rock.
---
Congratulations on being crowned Playboy's Miss November 2015! Many would assume you were a professional model judging by the incredible pictures but this was actually your first big modelling gig. Was it hard to transition from an artist expressing yourself through painting to being so exposed in front of the camera?
Yes and no. I was obviously incredibly nervous, having not viewed myself as a 'sex symbol' it was hard to see why everyone else did but I knew it would do a lot for my career and it was an absolute honour to even be in that position. To my surprise I quickly became comfortable and confident. I loved what the photographer Josh Ryan was creating and because I was with my art it felt like a collaborative effort. I never felt like a model booked for the day, I felt like I was creating art with an amazing team. I have since warmed up to the camera, I actually enjoy my time getting out of the studio and working with other creative people. I have grown to see my modeling life and my artist life intertwined, I don't think they are separate anymore. I think they work together to create myself, and my whole body of work.
You just recently held your second solo art show "Strung Out in Heaven" at The Well, LA. How was opening night? What was the inspiration behind the pieces in this show?
I definitely felt 'strung out', not under the influence of drugs but rather stress. I curated a twenty piece show entirely on my own in the middle of what was the craziest month of all, November, having also carried the title 'Miss November' however it was all worth it! I was very happy with the bright psychedelic colour palette and the large surface of canvas that surrounded the space. It was an absolute event, there was over 400 attendees, all of which were notable and an honor to host. I still hear reviews and I can't believe I actually pulled it off!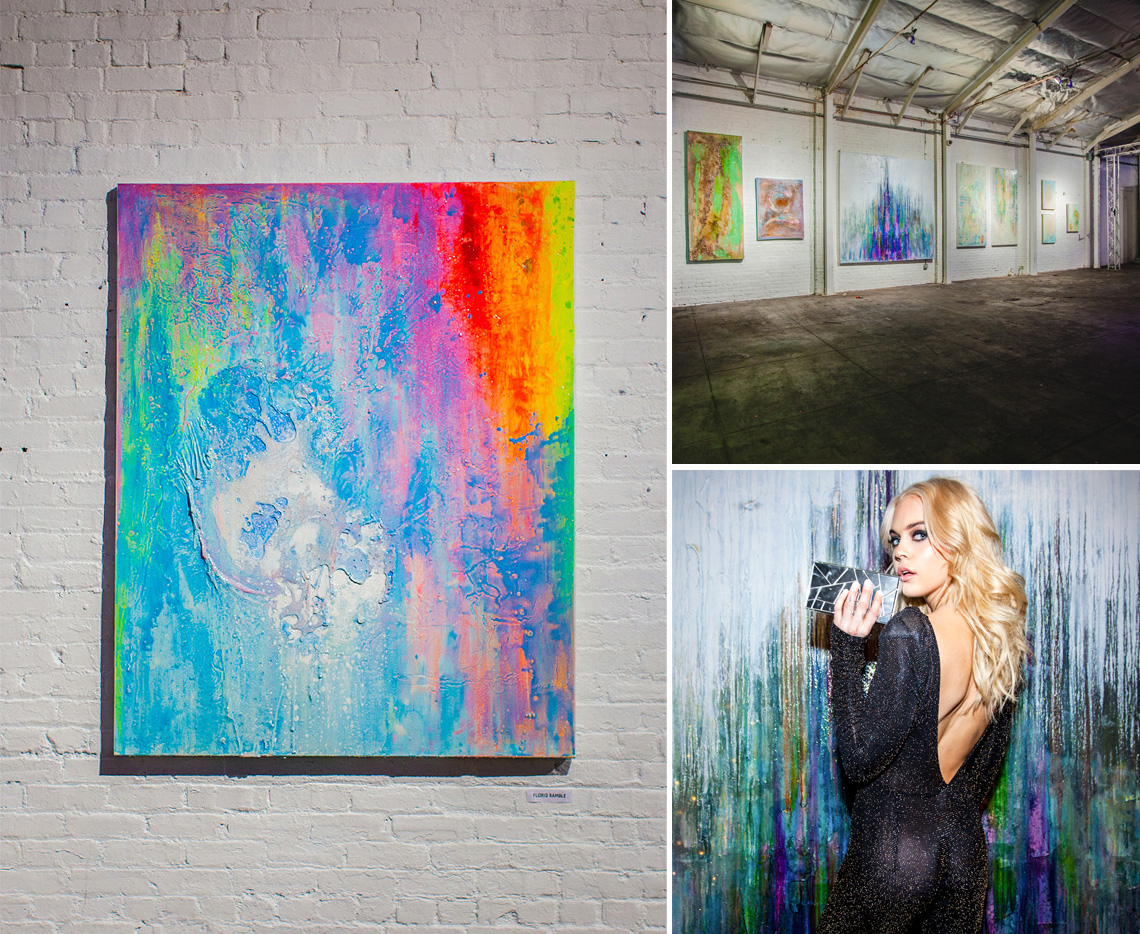 Where did your interest in art first began?
I have always been interested in art. I am told I started picking up a pencil when I was five. I think the positive response I got from it drove me to grow. I have always preferred the company of myself as an introvert and art was a way for me to do that and have something to show for it. I never felt the need to validate myself through others, rather myself. I think it became more serious come college application time when I realized I couldn't see myself in anything other than a creative field so that's when I went to school for it. In school I learned discipline, technique and the fact that I fit in no where, so I sort of created a space for myself in which I can have a career and do what I love.
Did you always want to be an artist growing up?
Yes and no. I knew I wanted to create, but I was also a realist and wasn't sure whether that meant on a team. I never dreamt I could do exactly what I wanted and have my own team. Ultimately I just want to develop and create as I have been since I can remember, only now I have the opportunities to do it on a scale that can be seen.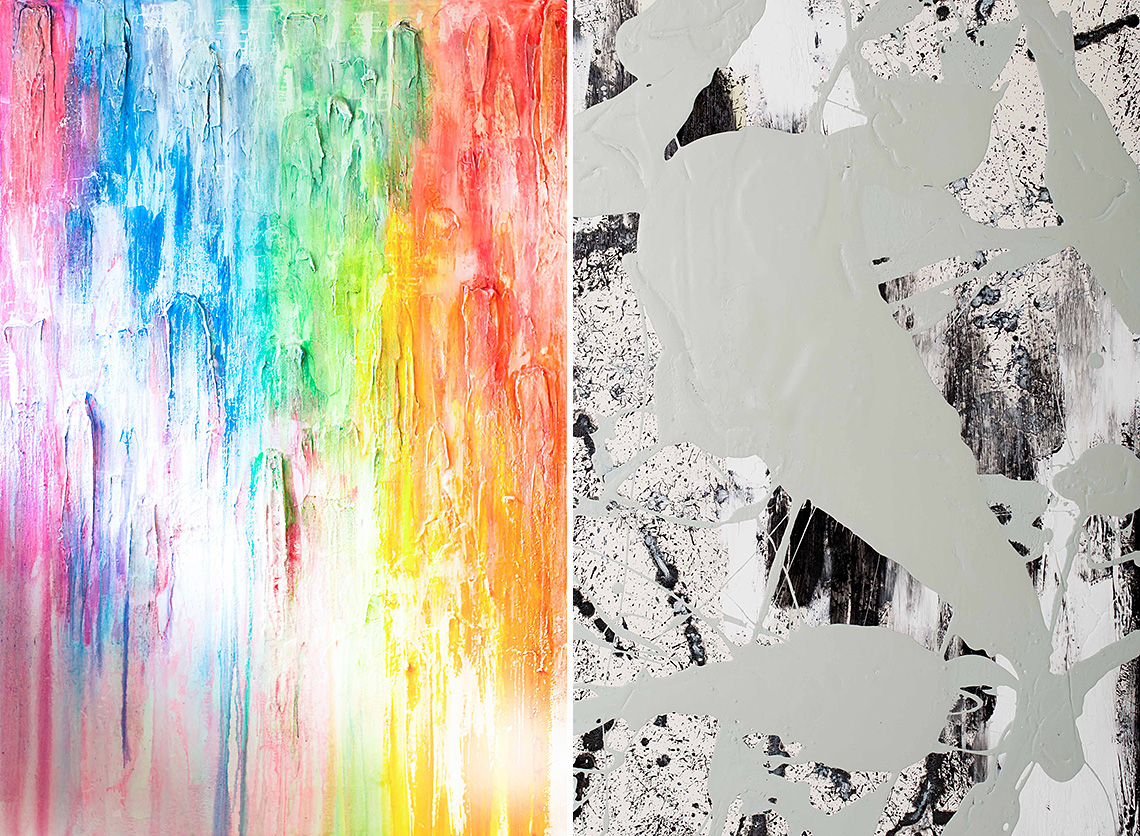 Can you describe a bit of your creative process?
After studying fashion in school we were taught to develop a collection with a theme and carry that theme throughout. This process often starts with mood boards, colour theory and then applied. This is how I treat my work, my first show was inspired by black metal so the show was mostly dark. As for the textures and 3D elements that's half planed half trial and error. I'm often tormented by the imbalance and then astounded by the happy accidents.
How has becoming a Playboy Playmate effected your art?
It's given me opportunities and exposure I wouldn't have otherwise. It's given me access to a world I didn't even know existed. As far as my work changing, I don't think it has changed but rather put me in a position to work more and have the materials I need to further develop.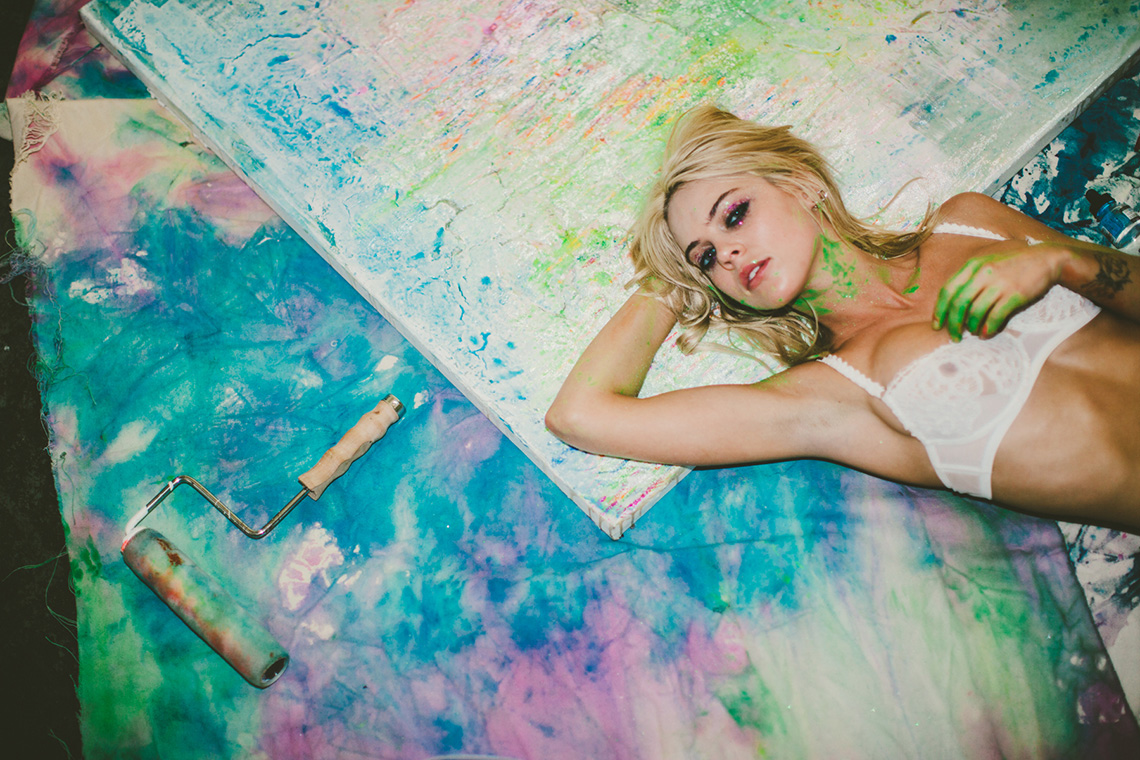 What can we expect from you in the future? More modelling? More art? Maybe trying out some other creative fields?
In the past it was considered unprofessional to sell sex with art, but I think in part because of social media, that this is changing. People genuinely want to know about the artist behind the work and I want to be apart of that. Exposing myself to the world only further drives me to create. Modeling, and creating art coincide for me, I believe I am a 'personality artist'. The most important aspect about me and everything I do is that I like to challenge the viewer. No one expects this tiny girl to create these massive labor intensive pieces and additionally no one expects a dedicated artist to put themselves out there and embrace the physical aspects of themselves. On all accounts I am going against tradition, and I like that.
See more wonderful work at
racheltharris.com — @racheltharris