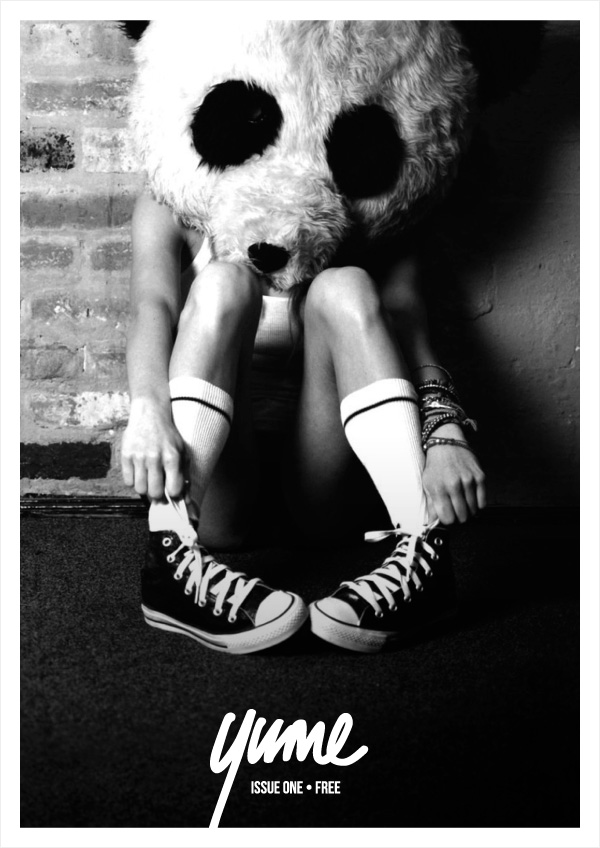 ISSUE #01 — FEBRUARY 2011
On the cover: Photo by Luke Saliba
---
See how Yume first started in our very first issue! It may be a little rough around the edges compared to what we have now but it is still full of awesome talent from far and wide. Our panda-girl cover was shot by Yume co-founder Luke Saliba.
---
In this issue: Akutou — Dean Yeagle — Ferg — Jarrod Gibson — Kozyndan — Luke Saliba — Mo — Patrick Brown — Peasent
---
Read: Online at Issuu.com
Buy: This issue is completely sold out. Issues one thru five were printed in very limited numbers and were available for free from select stores in Geelong and Melbourne.
Specs: 48 pages — Digest size — Saddle stitched
---