Q&A with LA photographer and graphic designer Delta Element.
How did you get into photography?
Through my skateboarding days. We would head out to skate and photograph the city. Since skateboarding was my means of transportation I had a chance to explore the city better. The city urban lifestyle have always been a inspiration for me to pick up a camera and capture that.
You go by Delta Element, how did that come about?
Well I go under Atomic Element for my graphic and illustration work so I thought I'd branch out the concept of being an element of art and keeping the "element" word & adding delta based upon one of my favorite graffiti artists DELTA INC.
It seems you have a hint of graphic design in your work. Tell us how that plays a role in your photography and how you see things.
Yes, graphic design is my base. I feel it gives me a different eye as far as photographing subjects or environments. I tend to view things in grids/lines and space. Use of space and cropping is a huge thing that comes from my graphic design background. Another big thing that comes from my design background that has jumped over to my photography is using whatever you have around. A good example is if you can't offer that huge studio, finding the perfect spot to shoot someone or if you don't have that professional lighting setup, just build your own DIY setup.
There is an obvious consistency in your photographs. What makes your work so interesting, do you think?
I think its the fact that i try to get out a comfort level and edgier/sexier side in the model. I jokingly describe myself as the "boyfriend" photographer — I usually try to shoot the models as in the perspective view of a boyfriend. How would a boyfriend see his girlfriend. You know boyfriends get to see stuff no other person gets to see. That intimate moment being caught by camera is what makes a great shot for me.
Do you work with the same creative team or do you like to mix it up?
I like to mix it up, but I do have a saying if you find a great creative team that is open to experimenting or just loves art, stick to them because those are hard to find.
Your models have a certain edge to them, how do you approach your subjects before a shoot?
I first try to see what they are open to, what they are curious to try. Then, just get them to that comfort level to be able to produce & create that image.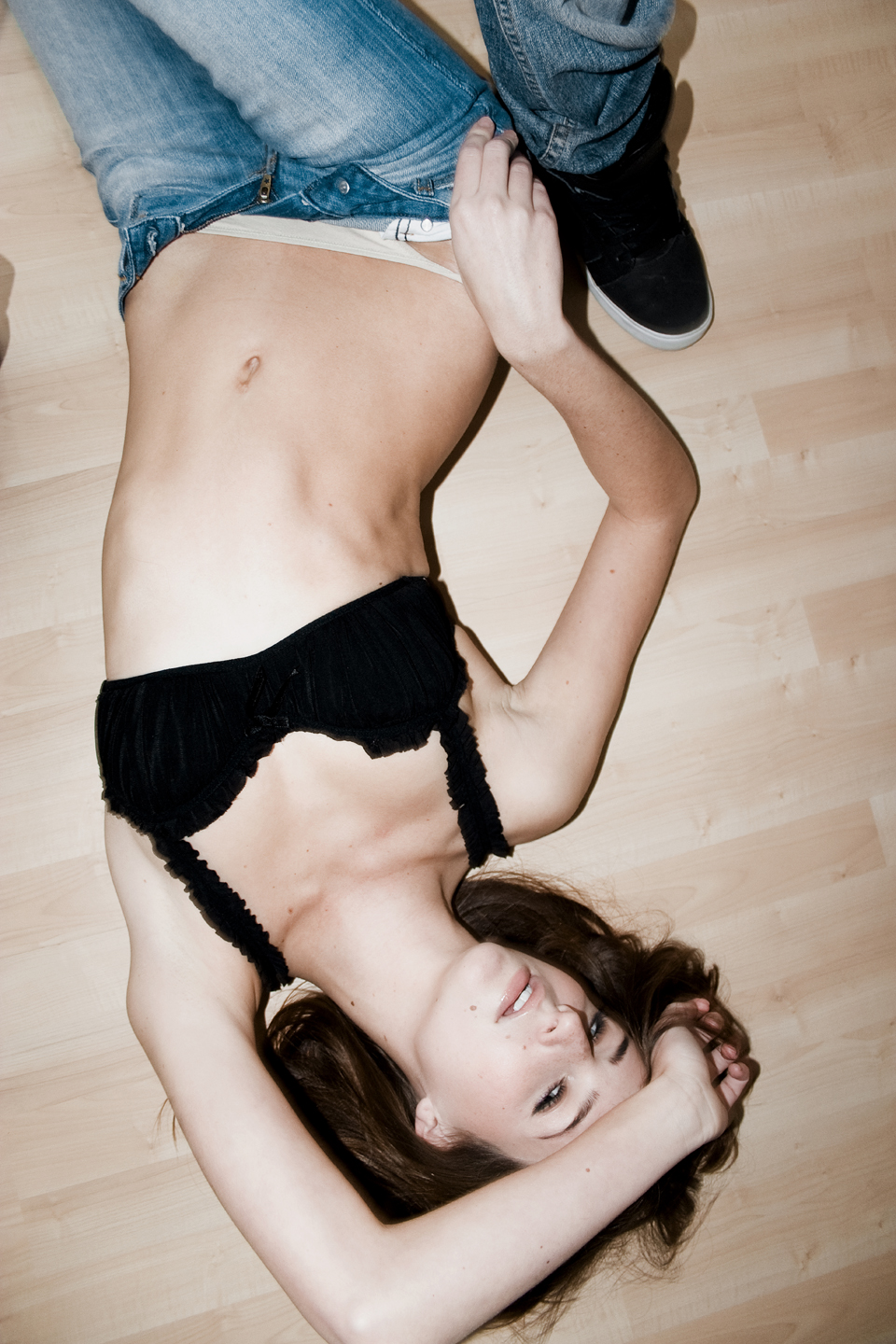 Is there anyone in particular you would like to work with?
I mean there are a couple of "famous" models I would love to work with, but I think just any girl that catches my eye with natural beauty is someone I would like to work with. Recently I shot one of the most beautiful girls I've shot up to date – Audrey Hewko. Just absolutely stunning natural beauty. I'd probably say id like to work with her again haha.
What is typically in your camera bag?
Just my old Canon 300D Rebel with a 50mm lens, Canon G12 and my iPhone. Of course an extra battery & CF/SD cards.
Who are some people that influence you?
Miko Lim, Henrik Purriene, Karl Rothenberger, Terry Richardson, Joseph Tran and David Bellemere
On your website you have a few fashion based videos. How did you get into video?
As an artist I tend to always be curious about different mediums. That was one of them. I'm not going to lie its much more difficult to shoot and put together a fashion film then actually shooting photos. You have motion/music & a time frame to tell a story.
What can we look forward to from Delta Element in 2012?
Just more intimate photos, more shots involving my illustrations more videos. I'm looking into collaborating with graffiti artist and other illustrators to see what we can come up with.
Models: Holly Parker and Laurne May. See more wonderful work at deltaelement.com
Originally published in Yume Magazine #4 (December 2012)