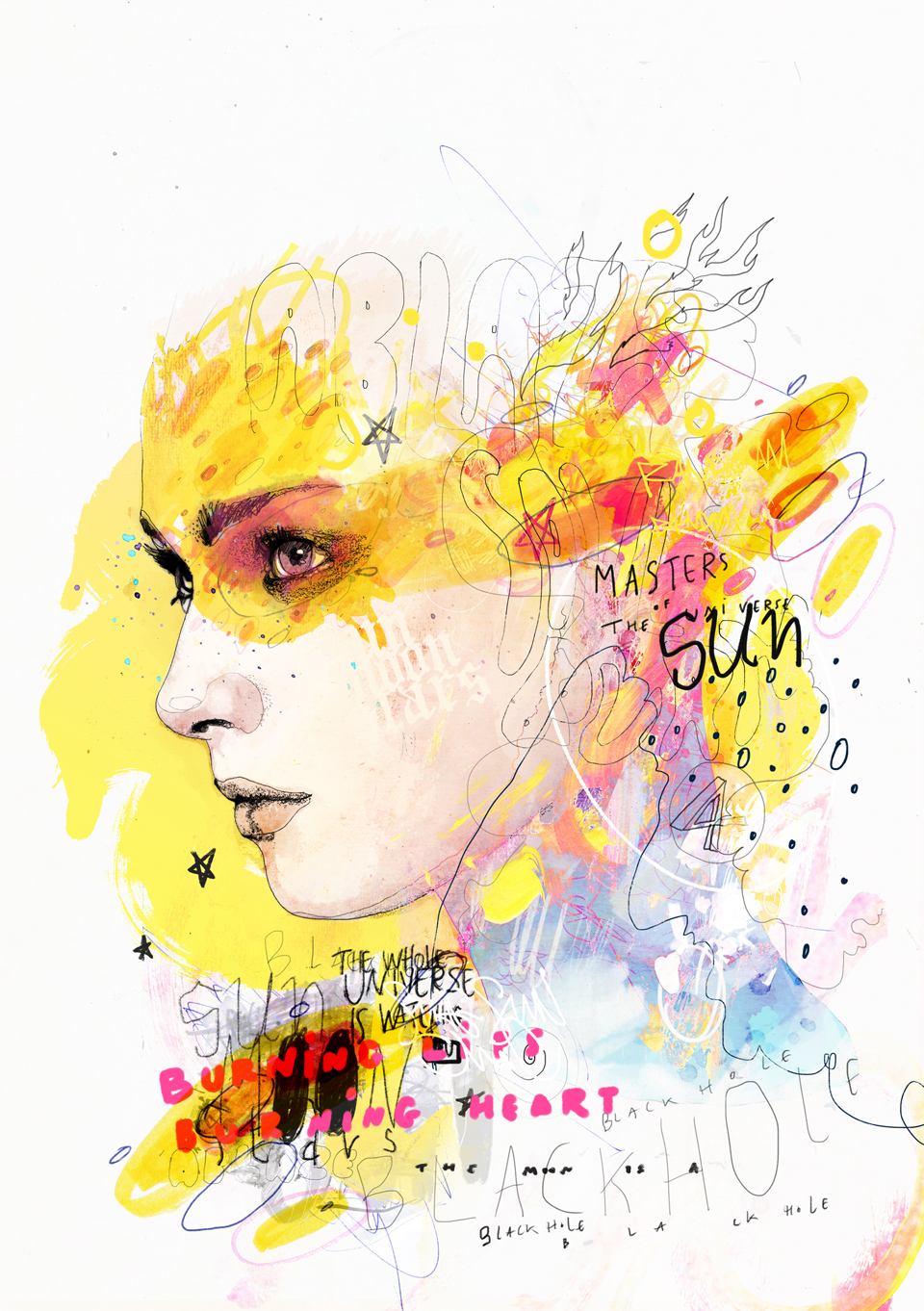 Self taught Belgian illustrator Raphaël Vicenzi, better know as Mydeadpony, creates incredibly detailed yet ethereal illustrations bringing together elements of street art, graffiti and fashion.
---
Hello Raphael, how are you? Can you tell us where your interest in art first began?
Hello Yume, I am fine thank you! Since I was a child I was always interested in drawing spaceships and superheroes, but I gave it up growing up because I was told that being an artist was a waste of time. You know parents suck like that sometimes! But I always wanted to create something, anything really. Many years later I thought I could make music, I even bought some gear but failed at that too due to my lack of commitment. Around the same time I discovered Photoshop through an office job I had. I was close to 30 years old and I was fed up of being stuck in office jobs I did not like so that motivated me to make something out of myself.
I realised that it was possible to create stunning imagery with only a computer and I started to get really interested in that. I did not know what path to follow, at first I thought that graphic design and web design would be my thing but I didn't know where to begin as I was entirely self-taught.
After much fumbling and frustrations I picked up Illustrator as I had just discovered the works of Vault 49 and it really gave me the idea of using vectors to create art work. It slowly clicked for me that illustration was something I really enjoyed practicing so I kept working in that direction. I came back to Photoshop after a while, inspired by street art, collages and many artists I discovered around that time.
I never really stopped since then. It hasn't always be an easy road but I am glad I pursued this dream.
Many of your illustrations are surrounded by a seemingly random array of type, symbols and colourful imagery. Do these little scribbles have any deeper meaning? Could they be an insight into the mind of Mydeadpony?
They're free associations and thoughts that come when working with the theme I chose. I really try to let my subconscious thoughts rise to the surface because there will be connections and happy accidents between the elements that just make sense to me. It's my own visual personal journal of things that are present in my mind at a certain time.
I build up the image as I go without too much clarity as to where I am going, although I try to keep some pre-defined focus so it's not entirely random. It's a very organized chaos in the end.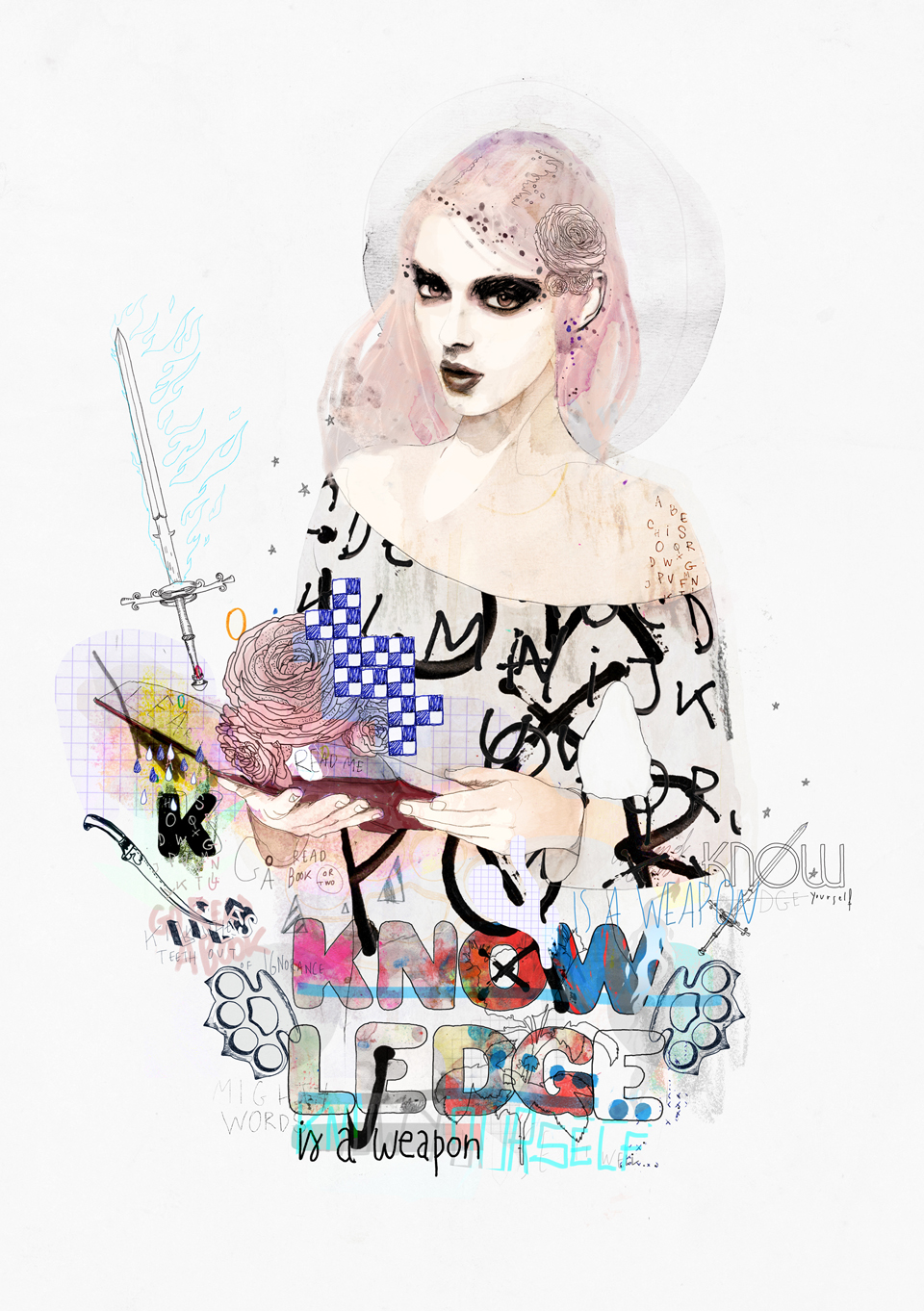 Can you briefly describe your organized chaos? How much of your work is digital and how much would be traditional media?
I work in Photoshop but I do use my own scanned textures made out of watercolours, acrylic, bic doodles and so on. They're imported onto the image where I sometimes work on them more, cut them up and place them where I think they will fit. It's a process of trial and error where I allow myself to make mistakes that I chose to not correct digitally afterwards. I really like to let the image be rough and imperfect.
I tweak certain aspects in Photoshop with layer masks, layer modes, gradients and opacity settings. It's really low-fi and not very technical. I do a lot of typography directly within Photoshop with my own brushes and I try to distress the overall digital look by messing it up with my textures.
I have created a lot of Photoshop brushes that imitate the pen and crayon feel to draw the shapes or portraits.
Photoshop allows me to experiment on the spot and I can make so many mistakes that I can change or not, although I admit that I sometimes spend a very long time building an image, tweaking little details and so on. That's where the chaos get organized. By using what I've done and try to work with it despite the almost random way it was started.
It's all out of necessity because I don't have a studio space to experiment. I found out how to work with what I have and create something that sometimes can be mistaken as totally done outside of a computer.
I take my inspiration from street art, collage & fashion illustrations and I try to make all these inspirations fit together somehow.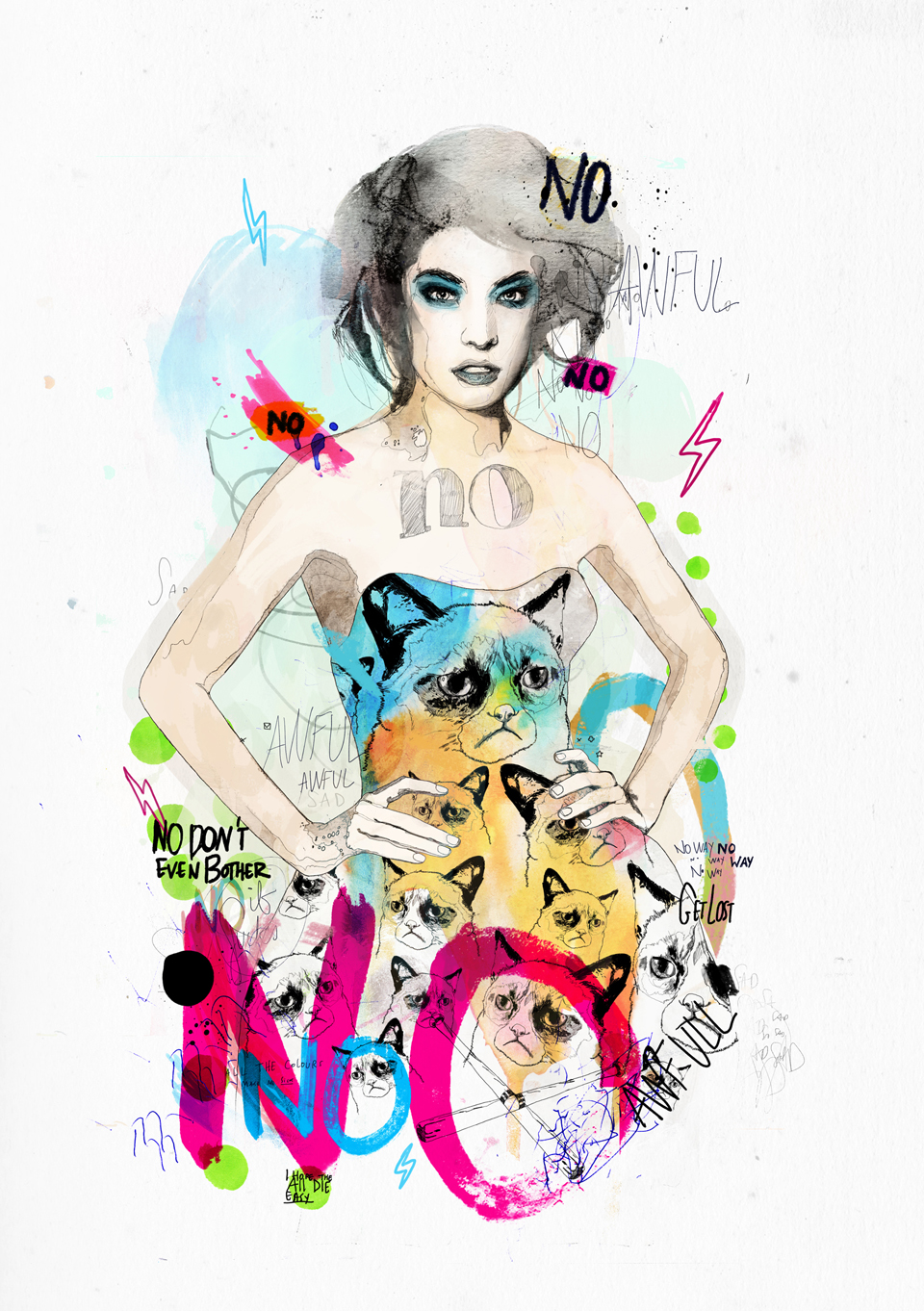 Do you follow or are involved in the fashion industry? The women in your artwork all have great style!
I try to keep an eye on what's going on in fashion in general, just to get inspired by the different trends but I never really follow what's going on, just little bits and pieces that are interesting to me. Some fashion designers are incredible though and the craft required to make them is amazing. I don't consider myself a fashion illustrator as what I do is only inspired by the idea of fashion but I bring it my own twist. I like to play with the idea of beauty but bring elements that are not supposed to fit together.
What do you like to do to unwind, when you are not making art?
I am reading a lot from cognitive science books to science fiction and fantasy. I browse the net for new inspiration. I watch some movies or tv series. I spend some quality time with my wife and child.
I also practice some electronic music but it's really a hobby more than anything else. I just lead a normal boring life because that's the best way to be creative for me.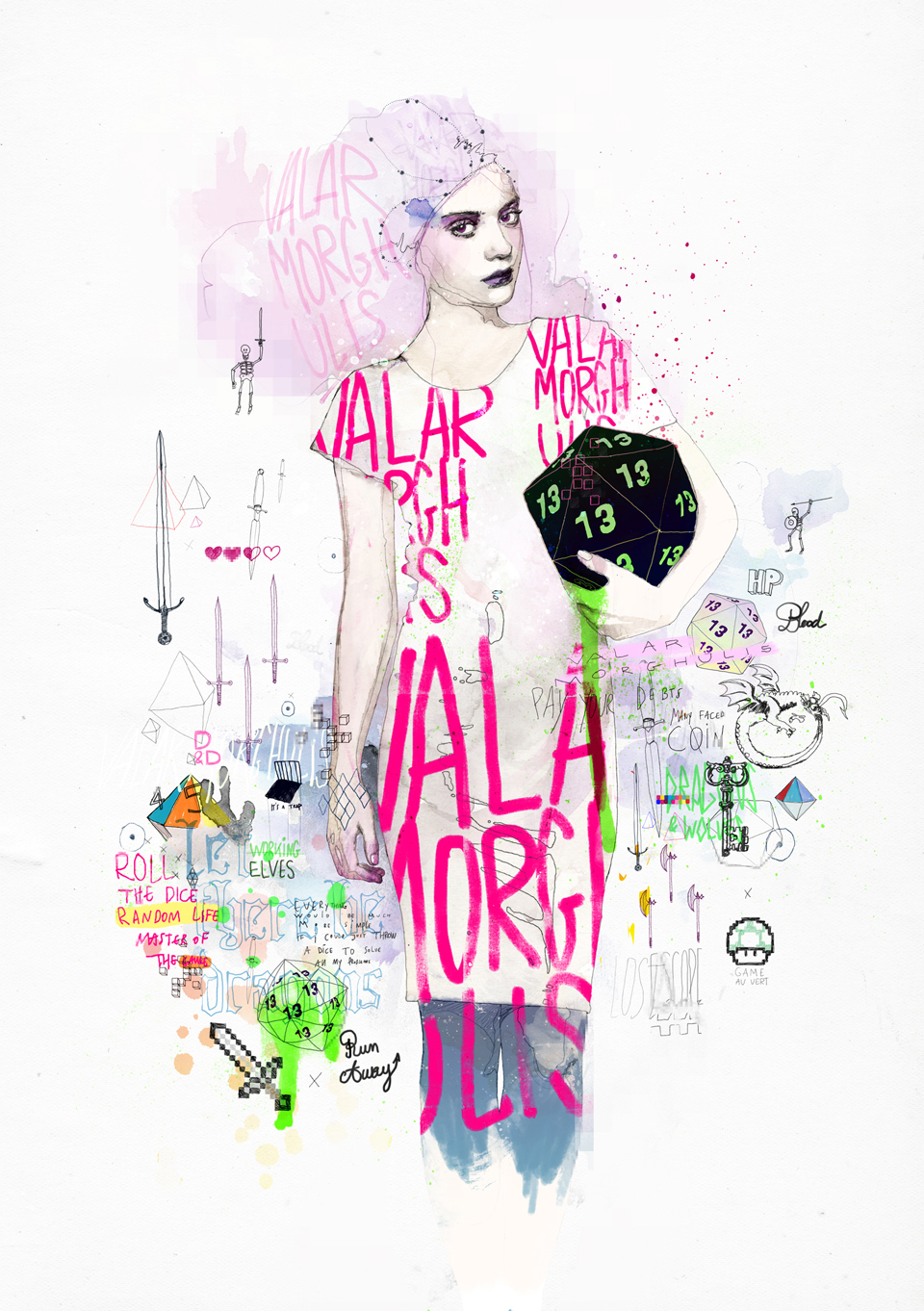 Who are your favourite electronic music artists or groups?
I am very selective when it comes to music in general because I listen to very different styles overall. In electronic music I'd say it's between Kraftwerk, Silent Servant, Demdike Stare, Dopplereffekt, Arpanet, Chemical Brothers and the whole minimal wave genre…
What's the best advice you can give for any young aspiring artists out there?
I can only speak from personal experience but practice your art a lot, every time you can. Use your mistakes to learn from them and be happy to fail some projects. Perfection is an illusion so make the best out of what you have right now. Don't be afraid to limit yourself with only a few tools that you have at your disposal.
Get inspired by your own life experiences.
This interview was originally published in Yume Magazine #6 (January 2014)