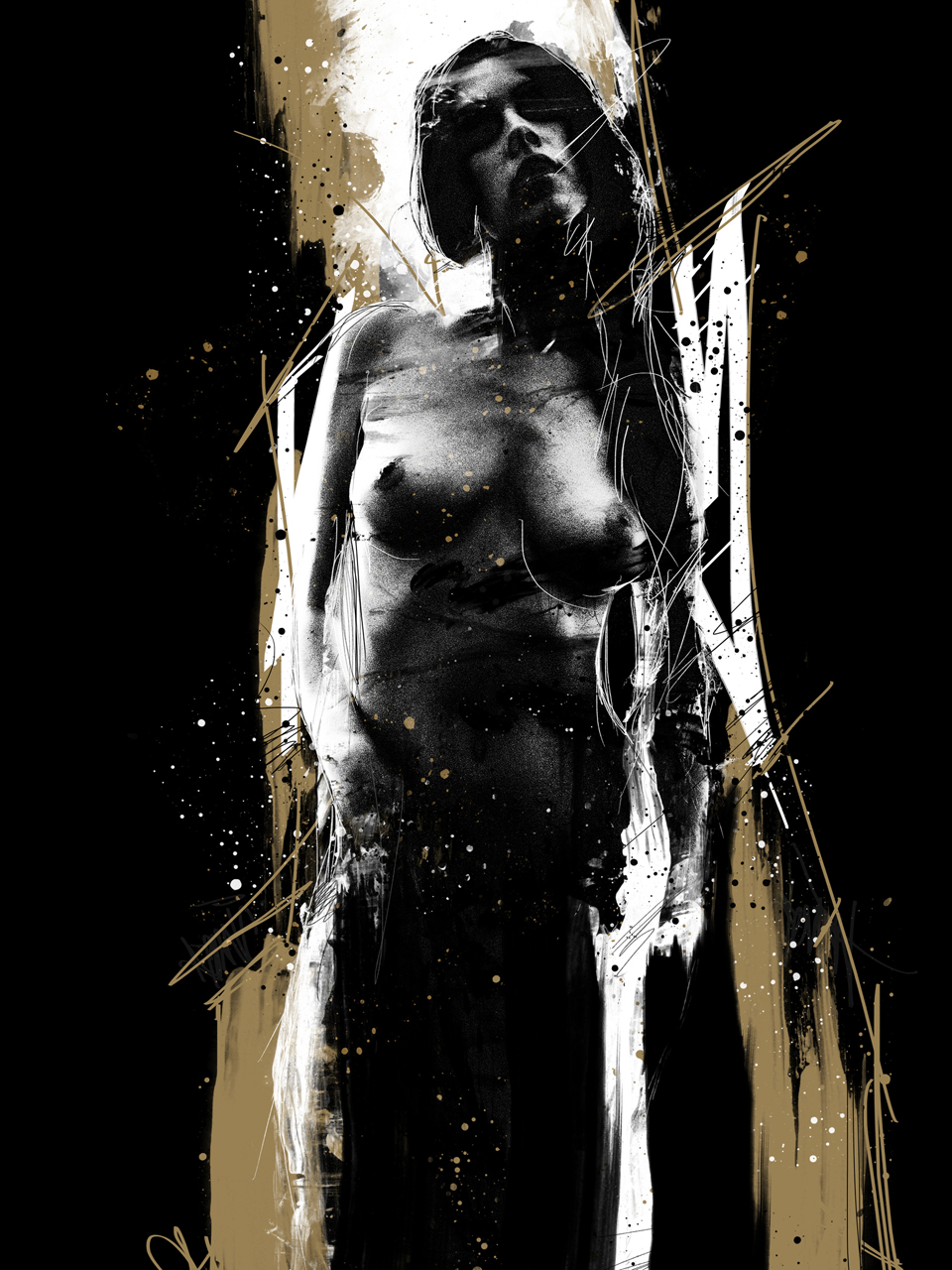 You've probably seen his intimate, edgy and just plain awesome photography all over the internet, not to mention in previous issues of Yume. You've also probably seen his cool street inspired artwork around too. But unless you did a bit of research you probably didn't know that LA based Angel Alfaro is both Delta Element the photographer and Atomic Element the artist and graphic designer. We caught up with the man of many talents to discuss his more artistic side and how photography helped influence his signature style.
---
Hi Angel, it's been a long time since we last spoke! We've featured your photography in our magazine and website a few times since then under your photography handle 'Delta Element'. However a lot of people may not know that you are also an artist and graphic designer and under a different name 'Atomic Element'. Can you tell us which came first for you, Atomic or Delta?
Atomic Element came first. That has always been my main love, design and illustration. I've been drawing since I was five.
Nowadays, would you say you're mainly a designer that also photographs, a photographer that also designs, or is it fairly 50/50?
I would say that I'm mainly a designer who photographs. I don't call myself a professional photographer. It's merely a hobby that takes my mind off some of the stress that comes with my 9-to-5 job.
Your art pieces feature a lot of mixed mediums, in particular photography and graffiti/street art inspired elements. In your own words how would you describe your art?
I would describe it as raw / enticing / urbanized / graphic / gritty / street art.
With all the different mediums going on in your artwork, can you briefly describe the process you go through in bringing all these components together? 
First I print and strip most of images of its main components and hand draw some of the subjects to recreate the image. Scan that image back into the computer. Create some digital inkings of the image. Reprint it. Then create some paint splatters and mash-ups followed by scanning the image again and adding some digital work, extra detailing, manipulate some of the colors and then it's good to go!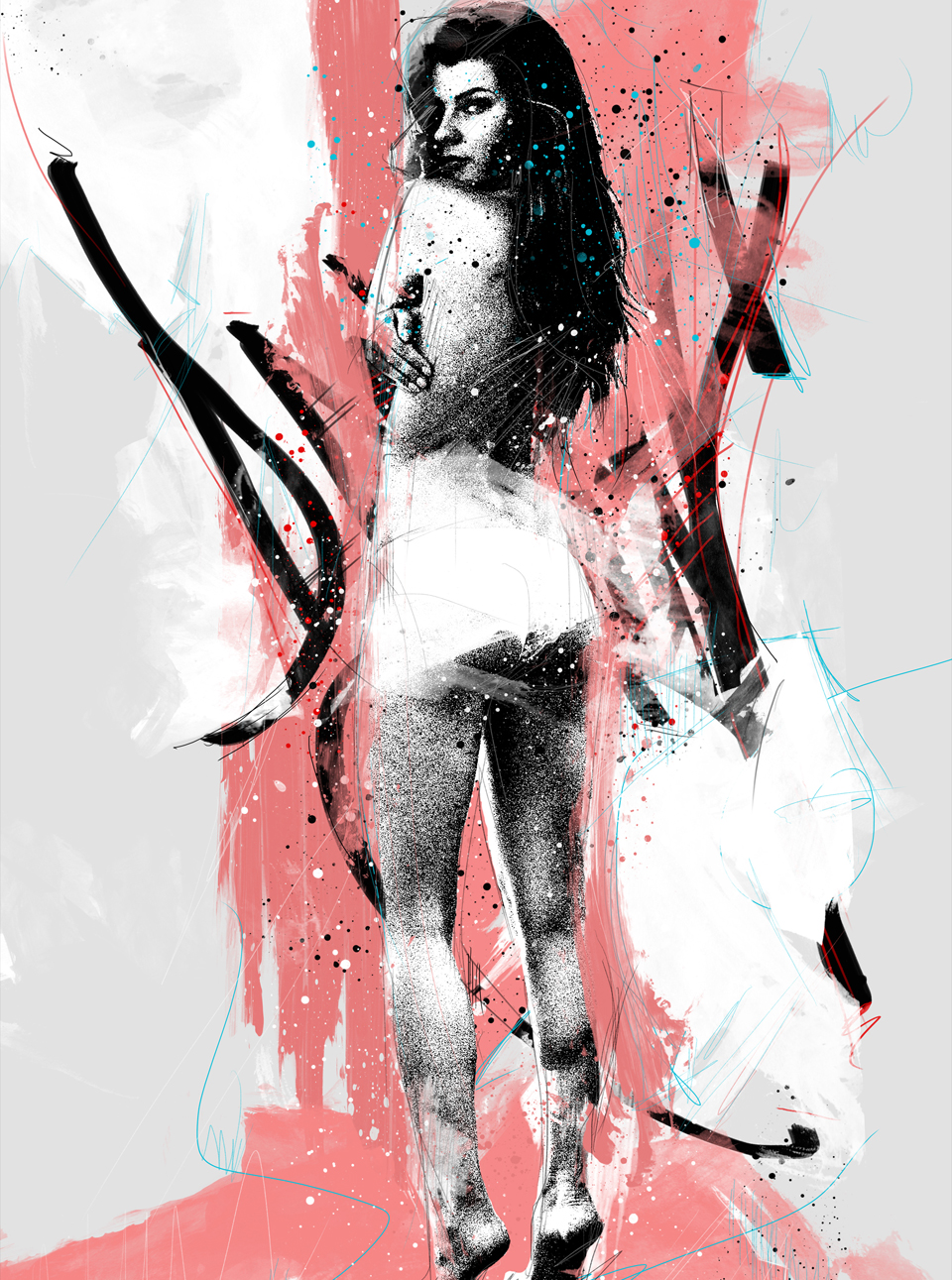 In our last interview you mentioned that being a graphic designer has given you a different eye when it comes to photographing models or environments. Does it work the other way too, ie. when you are designing or creating something do you feel that also being a photographer can give you a certain edge or different outlook in that field?
Oh yes most definitely. It makes me think of lighting, perspective, image manipulation and layouts. It also has shown me how to attack some of my designs in different angles of how I would originally do it.
What were your art and design influences growing up? 
Graffiti artists from FUTURA to DELTA,INC to architects like Frank Gehry to Santiago Calatrava, to designers like Massimo Vignelli and Lance Wyman and current artists like FATOE / RETNA and Jose Parla
How important has the internet and social media been for you as a person in the creative industry?
I'm not going to lie, I have always been a late adopter when it comes to social media. But nowadays it has gotten me connected to people who enjoy my art and I get to share with them directly which is great. It also expands your horizon of the number of people you can share with. Once one retweet, reblog or repost happens and someone else likes it then it spreads like fire. It's very intriguing.
We've been glad to see a lot of your photography on various blogs, websites and magazines recently. Now that you're getting more and more exposure as a photographer, what does the future hold for you as an artist and photographer?
Trying to shed more light on my visual arts and illustration work. Mash-up more of my photos and art together. And potentially building a solo art show to present some of the new creations I've built.
Lastly, what is your favourite thing about being an artist, versus your favourite thing about being a photographer?
As an artist I get to break rules and create new things that no one has a say about. There is no set line I have to follow, I can do whatever I want. As a photographer sometimes society expects a specific engagement of the photo if it doesn't fit that box it can start causing controversy. There can be a lot of grey blurry lines in photography.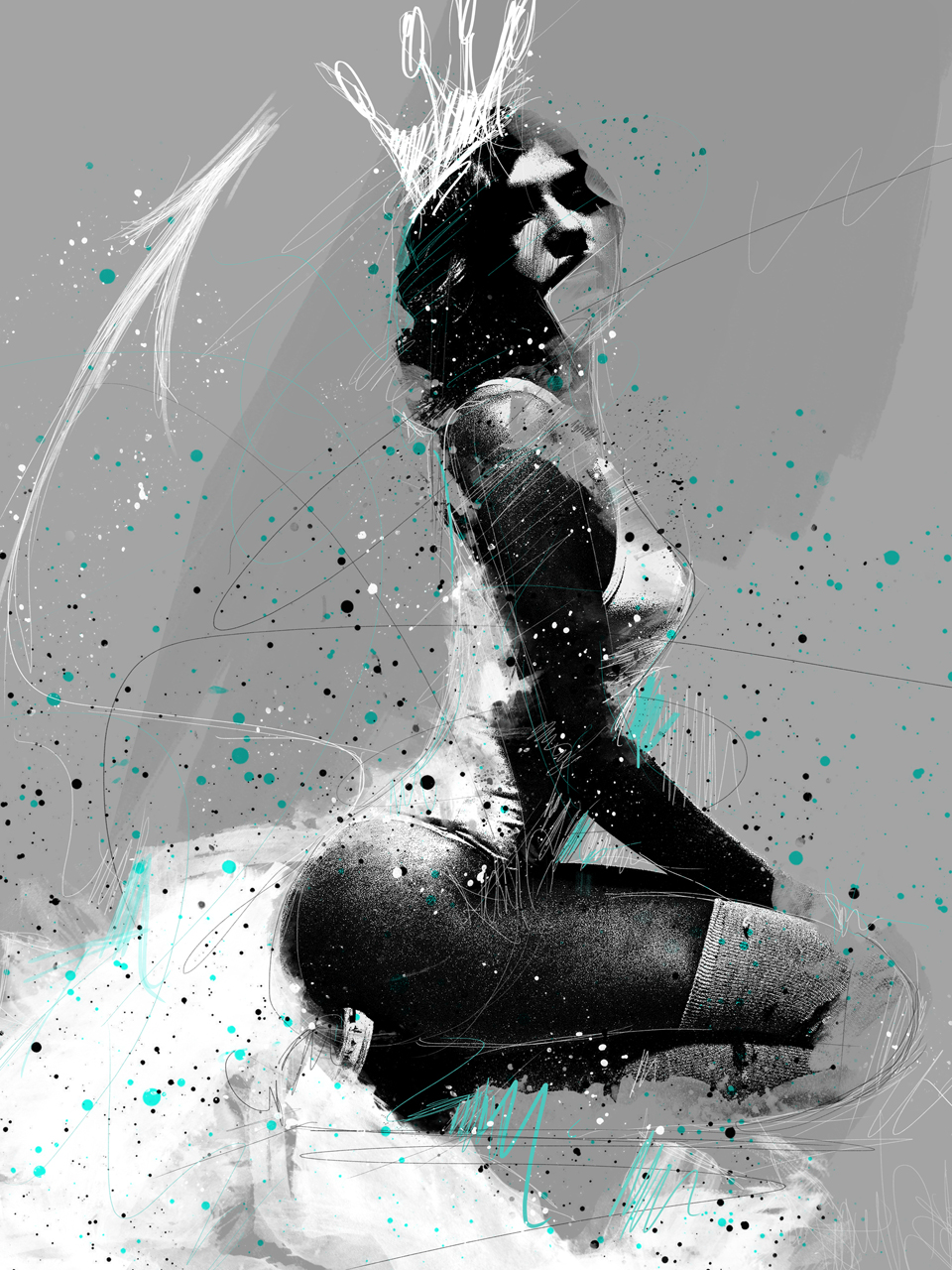 Atomic Element (Los Angeles, USA) / website / facebook / tumblr / instagram
Yume Magazine #7 / read online / buy in print