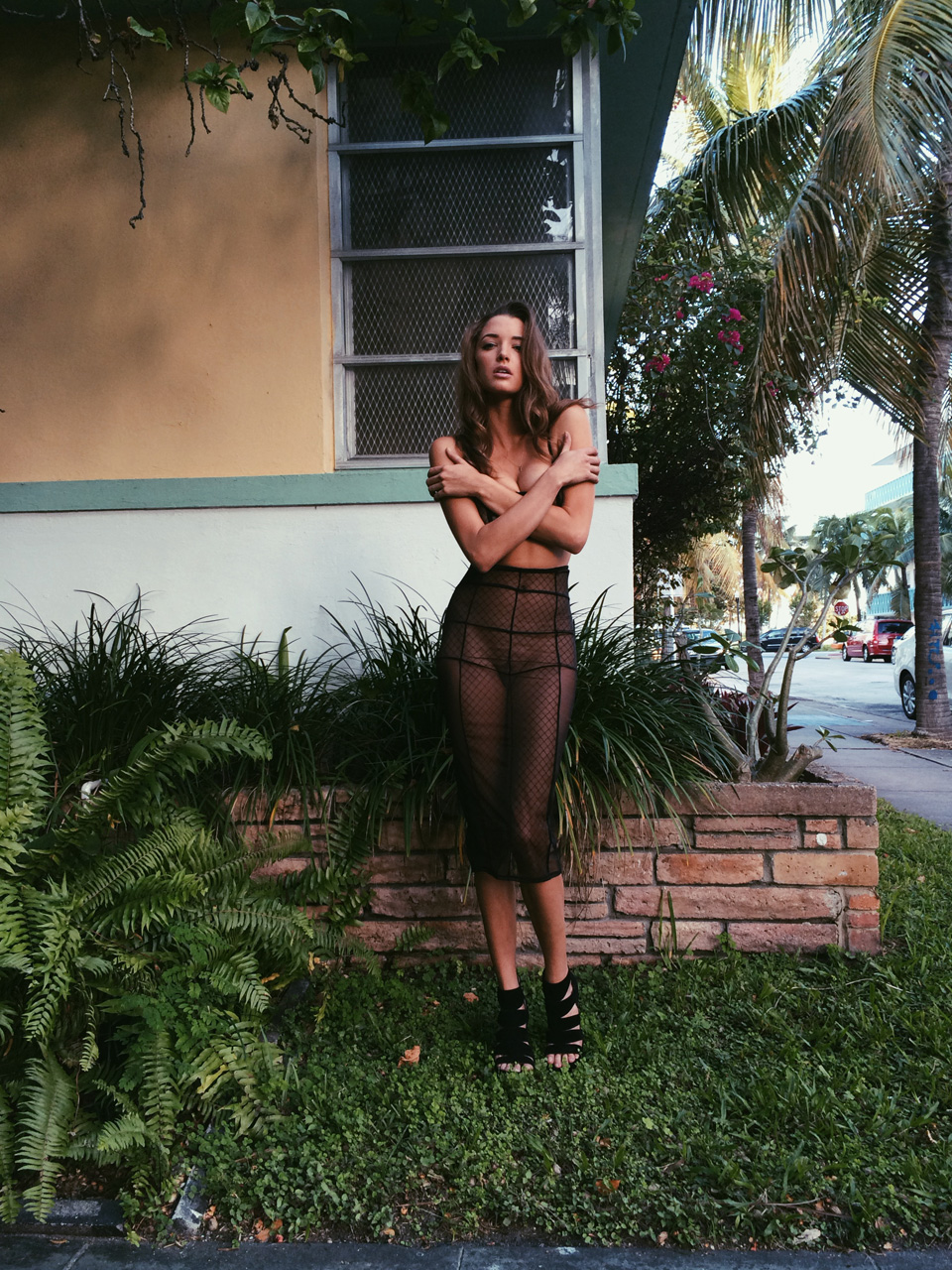 We almost couldn't believe our eyes when we received this submission from photographer Nikki Krecicki and stylist Franklin Headen of Savannah, Georgia USA. The photography was the perfect amount of sexy and cool. Styling, exquisite. Hair and make-up, by Katherine Taylor, on point. And the model, Alyssa Arce, an absolute bombshell! Yes that's right, Alyssa "Playboy Playmate of the Month July 2013" Arce. Having worked with world renowned photographers such as Nando Esparza, Carlos Nunez and Terry Richardson and of course her stunning centrefold editorial by Sasha Eisenman in Playboy last year, we were absolutely thrilled to receive this submission from Nikki and Franklin and honoured to have her grace our cover. Nikki, Franklin and Katherine actually flew out to Miami for the shoot, where I'm sure they turned heads as they made magic along the streets of South Beach. Check out our interview with the young photographer and stylist, along with a few behind the scenes photos, below.
---
Can you tell us a bit about this incredible shoot with Alyssa?
Franklin: Alyssa has inspired me for years. We both started our careers in the Carolina's and I've been following her work since she modelled nude for Nando Esparza in 2011. I definitely consider her a muse of mine. I love her chill, confident demeanour and seductive, high-fashion look. Nikki, Katherine, and I wanted to play that up and do a shoot that was feminine and glamorous, yet extremely provocative. We wanted to show off Alyssa's natural beauty and jaw-dropping body as much as possible so I styled her in garments that showcased all of her assets in the best way possible. I mean, why not, right? There are very few chances where you get a model who is brave enough to walk the streets of South Beach in sheer lingerie and shamelessly pose for the camera. She's so sweet, down to Earth, and loves her dogs so much!
Nikki: Shooting with Alyssa was an honour. She is a woman very confident in herself and the shoot went off effortlessly. We strolled through the streets of Miami having fun, eating cake and turning heads. My goal was to capture her in a sophisticated and feminine way. As a current Playboy Playmate the male gaze is prominent in the way she has been photographed. I feel a strong bond when shooting female models because the vibe tends to be more relaxed, and the atmosphere empowers rather than forces the female form.
It looks like you two have worked together on a few shoots in recent times. Can you describe each other in 10 words or less?
Nikki: 10 words is not enough to describe Franklin Headen, I could easily write a novel to answer this question! Our relationship goes beyond a work level making beautiful editorials because he is one of my best friends. We have been through some incredibly tough personal times together, and we are able to pick each other up, get through it and come out stronger than were we were before. From the beginning, I've said he was one of the most passionate, talented people I have ever met! I'm blessed to have a friend who pushes me to be a better artist, person and to dream big and accomplish my goals.
Franklin: Nikki's the most awkward and inspiring person I've ever met. We are so opposite on so many different levels but we collaborate and make it work. It's great working with a photographer who follows designers and all of the fashion weeks almost as close as I do and knows exactly what I'm talking about when I mention a campaign, editorial, or collection. She's my hard-working, passionate, smart, helpful, genuine and beautiful best friend.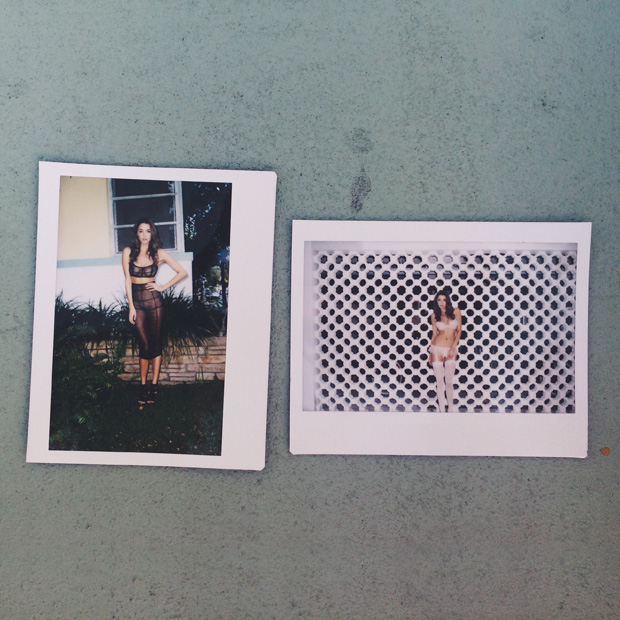 How did you guys first get into your respective fields of work?
Franklin: I've wanted to work in fashion for as long as I can remember. When my male peers began curling 20-pound weights after school, I was carrying 20-pounds of international fashion magazines to take home and decorate the walls of my room. I apprenticed Oscar de la Renta's lead stylist and fashion show producer when I was 16 and found a new appreciation and love for well-made garments, models, and fashion photography. Not long after that experience I was approached by a few models and photographers who asked me to style shoots for them. I had no idea what I was doing! I basically pulled gowns and statement necklaces from boutiques, dressed the models in those pieces, and called it styling. Thank God I don't do that anymore! My aesthetic and eye for styling has developed over the years thanks to a number of industry professionals who have inspired me to step out of my comfort zone and stay fashion-forward. Today I follow trends closely and put my own spin on them to make it "Headenistic" style.
Nikki: I fell into photography by chance, but retrospectively have always been surrounded by it. When I was 10 years old, I worked in my Uncle's photography studio stuffing proof books in return for going out to lunch. I was always drawn to art especially painting and I borrowed my Uncle's camera for a high school class. I took a series of photographs of my grandmother for a painting reference and through a NATGEO contest one of the images was purchased by Intel for a international TV commercial. I kinda ignored photography as a career and chose to attend a liberal arts school to study marine biology. I took a photo workshop in the fall and I knew I wanted to study photography. My parents supported my passion and need to attend an art school. Transferring colleges was one of the hardest decisions I've made because I was willing to risk it all, taking the harder path. I currently attend Savannah College of art and Design where I am majoring in photography.
What is your favourite thing about being a photographer/stylist?
Franklin: Working with passionate and creative people who can fulfil my vision is one of the most rewarding aspects of my job. Collaborating with photographers, make-up artists, hair stylists, set designers, fashion designers, boutique owners, art directors, editors, and models truly inspires me to do my best and achieve my potential. As a personal stylist, I always feel like a mom seeing her daughter before prom when I see my clients in their outfits before a big event. The emotions that I feel when I see my work in magazines that I read on a regular basis is amazing. Photographers and models are typically the ones that get the most credit so (as simple as it may sound) it's so amazing to hear "I loved your styling in that editorial!" or getting texts saying "Where can I buy the swimsuit that you just posted on Instagram?"
Nikki: There is nothing like creating the scenario I've dreamed about in my head and seeing it come to life. To capture a moment and immortalise it in light forever. I know the moment that we have struck gold and I turn to my team and say "dead" and we all take out our iPhones out to Instagram it.
You guys are both still in college and have already worked for or been featured by a few notable companies. What's on your wish list for the rest of 2014 and beyond?
Franklin: This industry can be unpredictable so I'm not sure what to expect! I'll be a sophomore Fashion Design major at Savannah College of Art and Design next year and Nikki will be a senior Photography major so we'll be in school full-time. We'll still be traveling and shooting a lot, though. I'd love to style more covers and editorials, as well as more runway collections. I'm styling a few shows at Swim Week in Miami this year and hope to do more runway collaborations with some of my favourite designers. SCAD has an amazing Fashion program so hopefully I'll be able to showcase some young, up-and-coming designers to the world by using their pieces in my shoots! I try not to think too far ahead but I think the ultimate goal for me is to become a Fashion Editor for an internationally distributed magazine with a huge circulation or become a womenswear designer and produce my own fashion line of staple pieces, trendy evening wear, swimsuits, and lingerie.
Nikki: 2014 has been a monumental year but I really am anxious and excited for 2015! It will be a entire year of changes, endings and new beginnings. Next year, my goal is to take this incredible passion, graduate and move to New York or London and start working in the industry. That is my dream!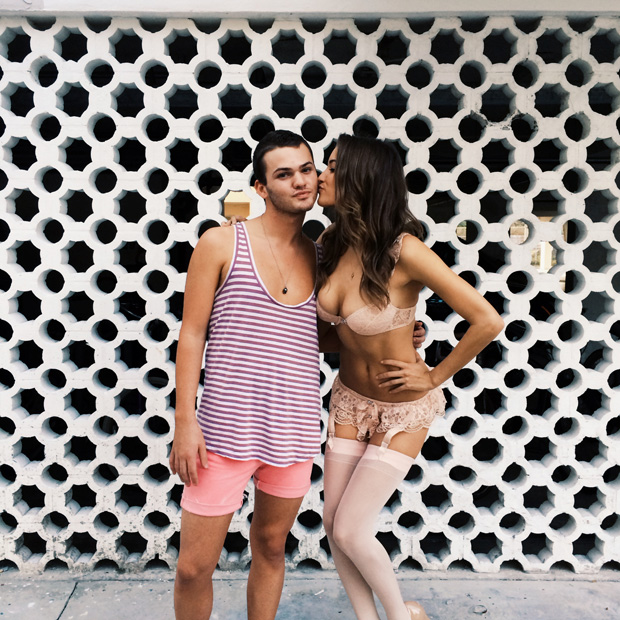 Stylist Franklin Headen with Alyssa Arce
See the full Yume Magazine 7 cover story "Nine to Five" here!
Photography: Nikki Krecicki / website / tumblr / instagram
Stylist: Franklin Headen / website / instagram
Model: Alyssa Arce / instagram
Hair Stylist & Make-Up Artist: Katherine Taylor / instagram
Yume Magazine #7 / read online / buy in print